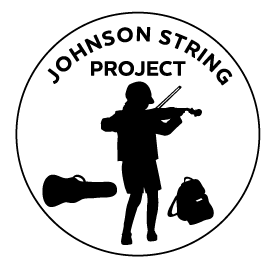 Johnson String Instrument is proud to announce our partnership with the new non-profit organization the Johnson String Project. You can find more information on the Facebook page and in the press release below. Keep following our blog to learn more about El Sistema and the Johnson String Project.
Johnson String Instrument Launches Lending Library
Johnson String Instrument, a leading online resource for stringed instruments, has created the Johnson String Project (JSP), a charitable foundation whose goal is to provide high-quality instruments to children who live in underserved communities and who are participating in El Sistema-inspired programs in Massachusetts. Supported by a grant from the Massachusetts Cultural Council (MCC), the Johnson String Project has created the first musical instrument lending library in the world. Students will be able to exchange and upgrade instruments as they grow and develop as musicians.
"The Johnson String Project recognizes that these programs are critical to the development of young minds," said Anita Walker, MCC Executive Director. "It is the first organization in the world to build an instrument library to remove a significant barrier to musical education."
The overall goal of the Johnson String Project is an expansion of Johnson String Instrument's belief that all students are entitled to a high-quality instrument.
"Encouraging a love of music and enabling it with high-quality, well-maintained musical instruments is what the Johnson String Project is all about," said Carol Johnson, founder of the Johnson String Project.
The Johnson String Project will officially be kicked off with a gala fundraising event on June 7th at their location in Newton, MA.
"In our conversations with program directors we learned that many of them have a hard time getting enough funding for the instruments as well as their upkeep. This grant and future donations will keep that from being an issue," said Johnson.
Using musical education as a vehicle for social mobility was pioneered by El Sistema. Founded in Venezuela in 1975, the program uses music to teach values and skills that empower children to break the cycle of poverty. Many of the programs that benefit from this library are inspired by the original Venezuelan system.
Each $200 donation provides a student with an instrument for one year. Johnson String Instrument will be supporting the foundation with direct and indirect contributions.