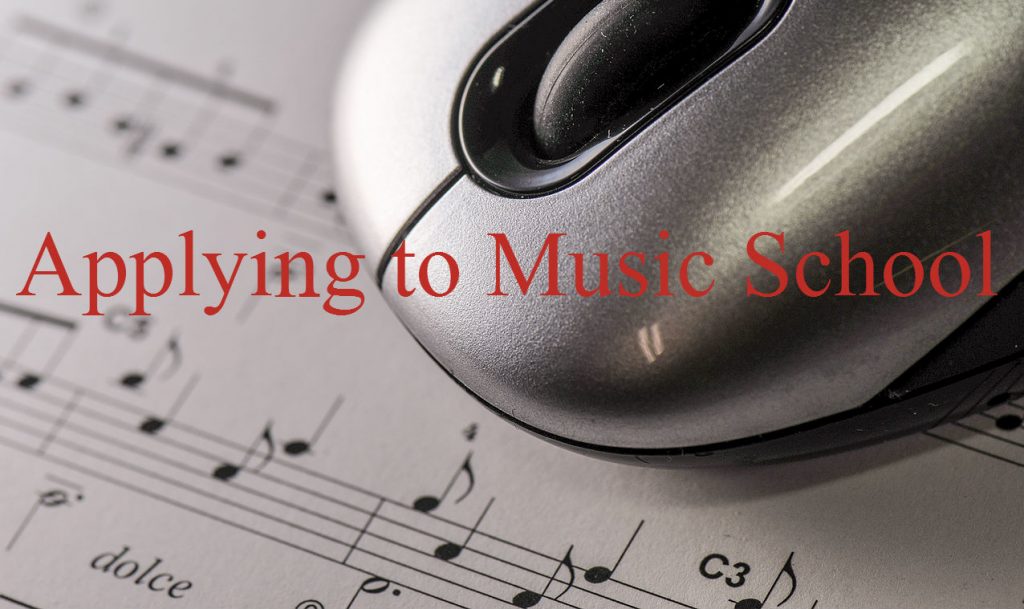 It's that time of year: college application season. Deadlines may seem a long way off, but do not be deceived;
They will sneak up on you.
If you are looking to study music, now is the time to begin if you have not already. Some things to keep in mind when you're applying to music schools:
Decide what kind of program you want. Do you want a conservatory where the sole focus of your studies is music, or a music school within a university/college so you can take outside classes as well? There are advantages to both, but ultimately you need to decide what works best for you. This is not to say you can only apply to one or the other–many people apply to both, and some variety in your options down the road can be a great asset. When you are vetting prospective schools, it is a good thought to have in the back of your mind.
Be careful of how many schools you apply to. Remember, as a musician you will need to audition at all of these schools and possibly send in pre-screening materials. That friend who's looking to study political science and is applying to twelve schools? That friend does not have to do ten auditions at ten different schools with ten different repertoire lists on top of the regular application process. Know how much you can handle, and don't schedule so many auditions that you are overwhelmed.
Know which application you need to fill out. Some use the Common Application, others a common conservatory site, and still others have their own application process. Double check each school's website you are applying to if you aren't sure what materials are required or on what platform they need to be submitted.
Get your prescreening materials in on time. If you are a violinist or cellist, most if not all schools will have some sort of prescreening process. The best case scenario is to have all of your repertoire learned by the beginning of October so that you can be ready to send recordings in November/December. Make sure you follow the guidelines detailed by the school–your recording could be incredible, but if it's not the repertoire or the format requested you could be shooting yourself in the foot. This is the easiest way to weed out applicants: if you don't follow directions, they won't waste their time.
One last thing about prescreening recordings: do not cut in the middle of the piece. Most schools are fine with a cut in between pieces, but they do not want to hear or see any editing during. Think of it like a live audition: you don't get to stop in the middle and start over. If you're ever unsure, check the school's website or call the admissions office.
If possible, visit the schools and attend performances. This will give you an idea of what kind of repertoire, caliber, and school culture to expect. If you can't go in person, many schools have performances recorded on their websites, YouTube, or Vimeo. If you can, talk to current students or recent grads to get an idea of what the program is like. You will have questions about what is important to you in a school, so don't hesitate to ask for answers.
When the time comes, visit us at our store in Newton Upper Falls or online and www.johnsonstring.com for all of your audition needs. Short of practicing for you, we have everything you need to do your best at your auditions. Good luck to all, and stayed tuned in December for another post specifically about college auditions!
Copyright © 2015 · All Rights Reserved · Silvija Kristapsons