All articles by Maureen
See the Johnson String Project in Action!
Johnson String Instrument is a proud supporter of the Johnson String Project. Our goal is to bring high quality, well-maintained instruments to under-served children throughout Massachusetts. See our program in action by watching the video below. For more information, please visit our website.
The Johnson String Project
The Johnsons have  a long history of serving music programs throughout the state. Though Johnson String Instrument already serves a growing number of El Sistema-inspired programs, we have been searching for a way to better serve these and other programs that cater to culturally under-served communities. Founder Carol Johnson discovered in conversations with various program directors that many have a hard time getting enough funding for the instruments they used as well as their upkeep. … Read more
El Sistema in Massachusetts
This post discusses El Sistema-inspired programs located in Massachusetts. For more information about El Sistema in Venezuela and the United States, please see our previous post, What is El Sistema?
Eight of the country's registered El Sistema programs are located in Massachusetts, with the majority being in the Greater Boston area. Programs are located in Boston, Somerville, Cambridge, Roslindale, Pittsfield, Dorchester, Hyde Park, Roxbury, and Jamaica Plain. Each program serves a different type of … Read more
What is El Sistema?
The idea of El Sistema has been entering conversations about American music education. The title is tossed around and linked with success stories of famous musicians such as Gustavo Dudamel. A simple internet search provides inspirational videos and images of joy and triumph. There exists, however, some confusion over what exactly El Sistema is. The simplest answer: It is an idea. With roots in the impoverished barrios in Venezuela, it is an idea that has … Read more
Announcing the Launch of the Johnson String Project!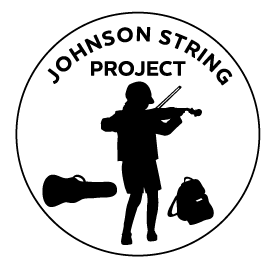 Johnson String Instrument is proud to announce our partnership with the new non-profit organization the Johnson String Project. You can find more information on the Facebook page and in the press release below. Keep following our blog to learn more about El Sistema and the Johnson String Project.
Johnson String Instrument Launches Lending Library
Johnson String Instrument, a leading online resource for stringed instruments, has created the Johnson String Project (JSP), a charitable foundation whose … Read more