All articles by Michael
Why Learning an Instrument is the Best New Year's Resolution Ever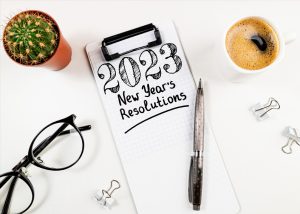 Are you struggling to decide on a New Year's resolution? Perhaps you have already attempted the usual — getting in shape, reading more, spending more time with loved ones – with limited success, and want to try something new. If this sounds like you, learning an instrument for the new year might be just what you're looking for.
Whether you have always wanted to learn an instrument or are simply curious about picking up a … Read more
Forming Your Own Modern Rock Orchestra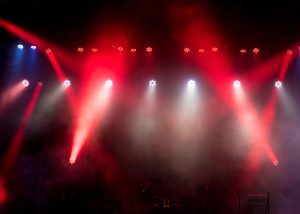 For many cello, viola, and violin players, classical music has been their introduction to the orchestra. Music programs in schools often rely on the classics, no matter what type of music students are interested in.
If you're a string musician that grew up learning to play classical music, you may feel there's little opportunity to start playing your favorite songs in different genres. However, there's no reason why you can't incorporate your cello, violin, or … Read more
Learn How to Pizzicato Like a Pro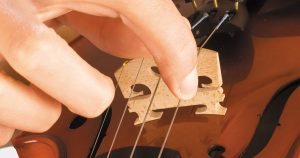 If you're a violinist, particularly at the beginner or intermediate level, you've probably come across playing instructions in your sheet music that you don't recognize. From vibrato to tremolo, there are a variety of techniques that musicians use to produce specific violin sounds. Today we're going to be examining the pizzicato technique and how to achieve it.
Pizzicato, meaning "pinched" in Italian, is a technique that involves plucking violin strings with one's fingers instead of … Read more
Who Changes Your Violin Strings?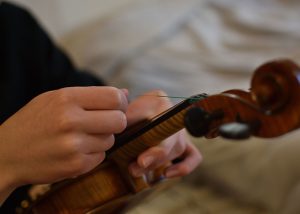 If you have just begun your journey playing the violin, you probably have picked up tips and tricks for violin maintenance, such as how to clean your instrument or use rosin. However, you might not have changed your violin strings. It may seem like a daunting task for beginners, but violin strings are bound to wear out and break, and old strings need to be replaced. You don't need to change them on your own … Read more
Three Things We Love About Stringed Instruments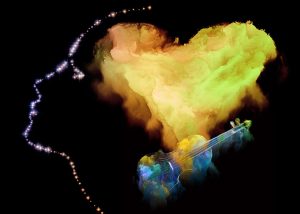 Stringed instruments are some of the most ubiquitous instruments across all genres of music. Whether you like classical or classic rock, fans of music can easily tell you one of their favorite songs — and the reason why. Stringed instruments are often celebrated for their ability to resemble the human voice. So it's no surprise why strings form the basis of our modern orchestra and have become so popular in school music programs over the … Read more
From Renting to Owning Your Own Violin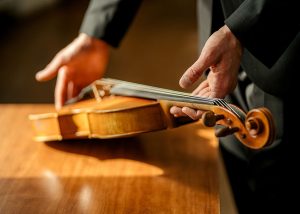 If you're new to playing the violin and not sure how long your interest will hold, it may seem irresponsible to invest in a high quality violin. However, learning to play on a cheap instrument isn't going to do you any favors when it comes to improving your skills. Perhaps owning your own violin isn't practical at the moment, but renting a violin is a great option for people who want to dip their toe … Read more
The Accessory That Every Musician Needs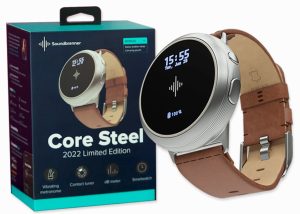 There is a plethora of instrument accessories that musicians recommend when you tell them you are beginning to learn a musical instrument. But how can you tell which accessories are actually critical and which are more a matter of preference? Plenty of instrument accessories aren't strictly necessary, but they can enhance your playing style or practice routine. However, there's one accessory that practically every musician keeps close at hand: the metronome.
Metronomes are relatively mundane … Read more
How Much Should You Practice Playing Cello?
If you're new to practicing playing the cello, it may be difficult to determine how much rehearsal is enough. How long should your practice routine be, and by what standard will you determine if the practice is actually advancing your playing ability? Working with a music teacher can help you ensure that your practice time is spent wisely, whether you're playing for a half hour or multiple hours a day. But how can you improve … Read more
The Best Strings For a Warm Violin Sound
While there are many factors that contribute to the sound quality of a violin, strings play a large role in the overall tone. The simplest way to create a warm sounding violin is to use warmer strings. Warm strings create a rich tone or "dark" sound and can balance out shrill or "bright" sounding violins. However, not all strings are the same. Knowing which are the best strings for a warm sound can help you … Read more
How is Violin Rosin Made?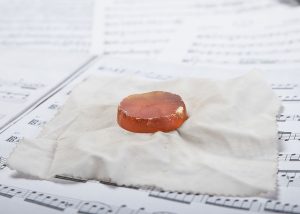 Whether you're a beginner or a seasoned violinist, there are certain essential violin accessories that will improve your performance when playing the violin. However, no accessory is more important than violin rosin. Rosin creates friction between the bow's horsehair (yes, it's really made with hair from the horse's tail) and the strings of an instrument, causing the strings to vibrate more clearly. In essence, it allows the bow to "grip" the strings. Without rosin, you … Read more
The School Orchestra Instrument Selection Guide
For many young musicians, choosing from a selection of school orchestra instruments is like a rite of passage. Depending on the school, students can begin their orchestra training as early as nine or ten years old, giving them the first building blocks of their musical knowledge. But choosing which instrument to learn can be a difficult decision for young people, especially if they're interested in more than one type of instrument. How can you choose … Read more
The Chicago Cellist Boom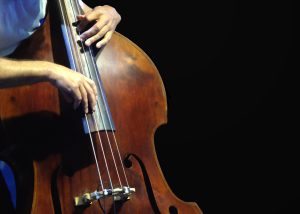 When people think of Chicago, they probably aren't conjuring images of playing cello. But believe it or not, the Windy City has actually seen a surprising influx of cellists recently. There are some live performing and studio cellists who have been on the scene for years, even decades. But many of these musicians acknowledge that until recently they were a fairly small cohort.
If you are interested in becoming a professional cellist in an expanding … Read more
Packing Your Cello for Shipping
Packing a cello can look complicated, but packing a cello properly prevents damage to the instrument during shipping. We've developed a packing method (we've shipped thousands of cellos since our founding in 1976!), and we urge you to follow the instructions in these videos when packing your instrument for return to Johnson String Instrument.
Click on the size of your cello from the list below and we'll walk you through the entire packing process.
---
Copyright … Read more
How Often Should You Clean Your Violin Strings?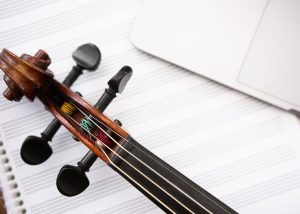 Trained string players understand that violin maintenance and care is crucial. Taking care of your violin is essential for producing the desired sound. Some violinists take their instrument in to be professionally serviced every 8-12 months the same way one would with a car. However, there are also daily and weekly maintenance tasks that every violinist should include in their routine.
One of the most important elements of violin maintenance is cleaning. When it comes … Read more
The 500-Year-Old Amati "King" Cello
For those interested in the history of the violin family, there is a brilliant museum piece currently on loan at New York's Metropolitan Museum of Art. The "King" cello is the earliest surviving bass instrument in the violin family. This unique piece was crafted in the mid-16th century by luthier Andrea Amati.
The Amati family was renowned for their mastery of the craft and founding of the Cremona school of violin making in Italy. Their … Read more
The Benefits of Microfiber Cleaning Cloths for Instruments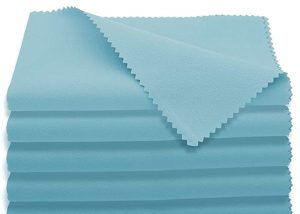 No matter the type of instrument you play, cleaning your instrument the right way is essential. There are plenty of materials that are designed to keep everything from violins to the upright bass looking and sounding like new. The method for maintaining a stringed instrument is dependent on its type, but there are some overlapping techniques.
Whether you are a woodwind, brass, or stringed instrument musician, microfiber cleaning cloths are an ideal tool to cleanse … Read more
Isabel Hagen: Comedy + Viola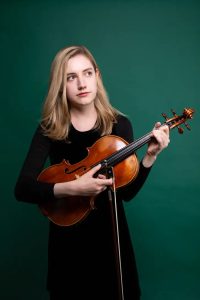 If you're a fan of "The Tonight Show Starring Jimmy Fallon," you may have caught the debut comedy set of Isabel Hagen. Hagen is quickly making a name for herself as a stand-up comedian, but she has actually participated in several TV appearances and critically acclaimed Broadway shows as a different type of performer: a violist.
Isabel Hagen graduated with a master's from Juilliard and has numerous accolades as a touring musician. But at the … Read more
What's Wrong With My Violin?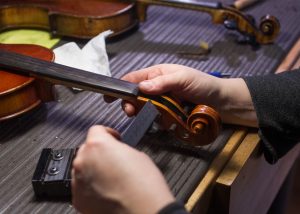 It's happened to the best of us: you take your instrument out of its case, touch the bow to the strings, and cringe at just how terrible the resulting sound is. It can be a bit scary when you notice a sudden change in sound with seemingly no cause. However, in most cases these changes in sound quality can be attributed to relatively common problems with potentially simple solutions.
Where to look first
If you're … Read more
How Bass Players Can Lock in with Their Drummers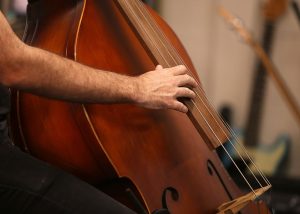 Musicians and music fans know that drummers act as the "engine" of the band, providing the "pulse" for the music. Often overlooked, however, is the all-important job of bass players – being able to lock in with the rhythm section in order to set the tone of a song or whole performance.
Whether you are a string bass player or play its electric counterpart, you and the drummer will set the pace and flavor of … Read more
What I Did on My Summer Vacation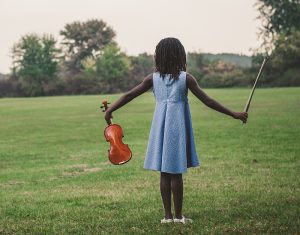 When kids think about summer vacation, they envision all that comes with the warm weather and outdoor fun. But wouldn't it be great if we could help them develop a desire to continue practicing and playing their stringed instrument during the break?
What follows are some helpful tips to keep your child's instrument and abilities in tip-top shape and ready for their return to school in September.
Help your child find something they love to
…
Read more
Do Violin Strings Go Bad in Time?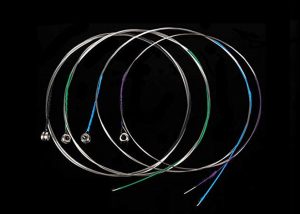 As you begin playing the violin and gathering all the necessary accessories, you may wonder: do violin strings go bad in time?
Unfortunately, yes, violin strings do expire. So any stories you may have heard about an old violin that was found in a drawer and still played perfectly the moment it was discovered are most likely not true. Regular upkeep —- including string replacement -– is necessary to maintain a violin in perfect playing … Read more
Naming Your Instrument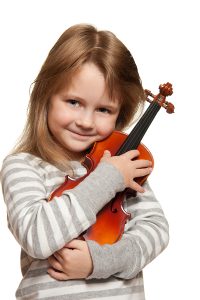 Naming inanimate objects may seem a bit quirky or even pointless to some, but plenty of people think of it as a fun way to give a bit of personality to a prized possession. You may know someone that makes a habit of naming their cars or their plants. But have you considered people who name their instruments?
For those who have multiple instruments, giving them each names can be a lighthearted way to differentiate … Read more
When to Remove Finger Tapes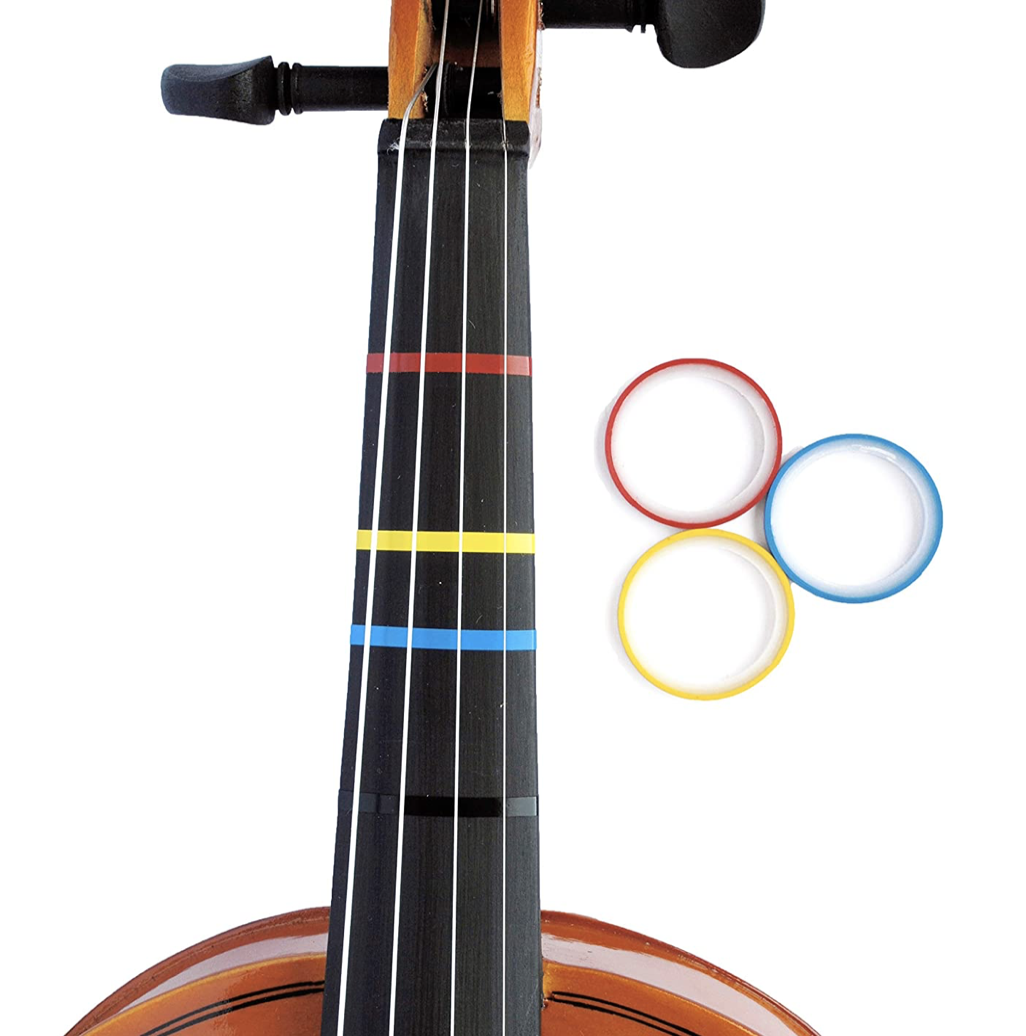 Violin can be a tricky instrument to learn, especially for beginners. As a result, plenty of learning devices have been developed to improve the student learning experience. Finger tapes are one such tool. They are designed to help teachers mark out note placements for their students. Finger tapes are usually colored dots or strips that can be applied to the fingerboard to indicate different notes.
Most beginning students will rely on finger tapes to learn … Read more
Common Problems With Cheaper Violins
For beginners in particular, purchasing a new violin may seem like a big commitment. If you've just started taking violin lessons and have not yet determined if it's the instrument for you, the cheaper violins may seem more cost effective. However, there are some common problems with cheaper violins to watch out for.
Price isn't everything, of course, and just because a violin is expensive doesn't mean it has good sound or plays well. So … Read more
Is Viola More Difficult to Play than Violin?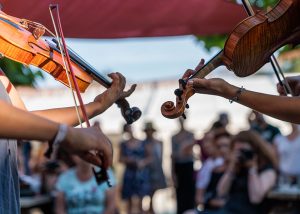 Viola vs. violin is the age-old battle of the stringed instruments. While the viola sometimes is referred to as a "big violin," there's more to their differences than that. Along with the size of the viola, it also has a lower pitch and greater depth of sound than its more famous cousin.
Due to the violin's popularity, it can commonly be thought that the viola isn't as important to the orchestra or symphony as whole. … Read more
The Cello Buyers Guide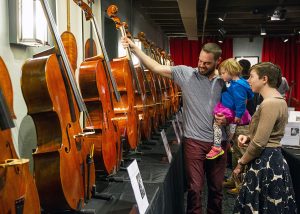 There comes a time in every musician's life when they have to decide the type of investment they are willing and able to make in their instrument. If you are a beginner or intermediate cellist who has previously rented a cello, then it might be the right time for you to consider purchasing your next instrument.
Your first time buying a cello is a major event in your musical career, so be sure to take … Read more
VIDEO: Hear From Johnson String Instrument Staff
---
---
---
…
Read more
Planning Your Career in Music After College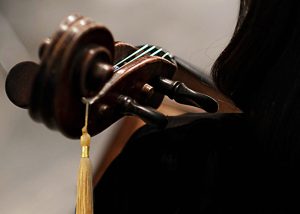 It's that time of the year when college seniors are looking forward to being handed their diplomas and branching out into their chosen field. For some people, it may be easy to decide what path to follow after college. For others, however, the prospects aren't as obvious.
If you are going to college to study music, you may find yourself wondering what to do with your music education degree once you graduate. The music industry … Read more
Rosin for Upright Bass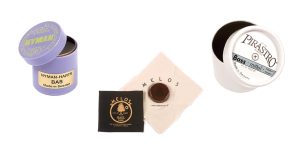 For upright bass players that use a bow, rosin is a necessity, since an un-rosined bow will not create the friction required to produce sound. However, choosing bass rosin can be a complex process.  While there are a few standard, reliable rosins that work, there are many new rosins available for string players, so picking the one that's best for you can get confusing.
First, a little primer about bass rosin: it tends to be … Read more
Is Cello the Instrument for You?
You have decided to break into the world of stringed instruments, but you are not sure where to start. From violins and violas to guitars and a host of other instruments, it can be hard to decide which one is right for you.
Today we will look at the cello, which offers deep, warm, brilliant tones that are singularly arresting. The cello can access a range of musical emotions, allowing composers to feature it in … Read more
Caring for Your Instrument
Here are a few articles from our "Caring for Your Instrument" series — everything you need to know about taking care of your instrument and understanding when it may need the help of a professional luthier.
Checking Your Bridge for Straightness & Warping
Everything You Ever Wanted to Know About Bow Bugs
---
Copyright © 2022 · All Rights Reserved   
Why Do Violinists Have Multiple Violin Bows?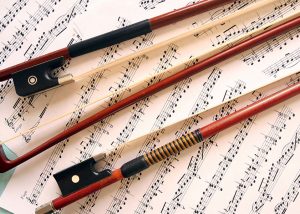 Ask a group of violinists why they have more than one bow, and you're likely to get a variety of responses. Most will reply that they keep a backup bow in their case in the event that one breaks or if there is a concern that their primary bow may sustain damage at a particular venue, especially at outdoor performances.
Other responses as to why violinists use multiple and/or different types of bows include:
…
Read more
Forming Your Own String Quartet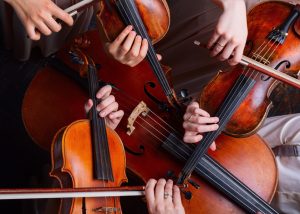 If you're a string player, you're probably familiar with a variety of famous string quartets. There are classics such as the Busch String Quartet known for its performance of Beethoven quartets, but you can also find more modern groups like the Vitamin String Quartet who play instrumental covers of popular songs. The success of such groups may have inspired you to think about forming your own string quartet. After all, string quartets are one of … Read more
Cello Recording Tips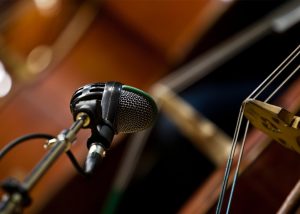 With a rich, emotional sound that has often been described as the closest approximation by an instrument to the human vocal range, the cello is a favorite stringed instrument for many musicians. Known for its versatility, the cello is a worthy addition to any production, from classical and pop to folk, soul, metal — even punk.
Getting the sound you want when recording the cello can be challenging, however, especially when it comes to things … Read more
Cross Tuning Your Fiddle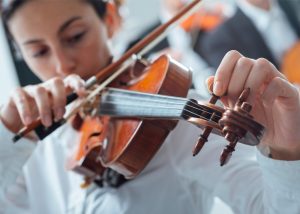 Many fiddle players have only experienced playing their instruments within the standard tuning format of GDAE. Each tuning is used to achieve a different key, and trying alternative tunings can allow you to coax new and different sounds out of your fiddle, including the open string drone. (A drone is a string above or below the melody that vibrates throughout the piece as you play.)
The great majority of fiddles have friction pegs, the connection … Read more
The Beginning Musician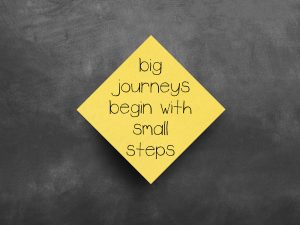 Have you (or your child) recently decided to take the first step on a musical journey by learning to play a string instrument? If so, congratulations!
Learning something new can seem overwhelming at first — but take comfort in knowing that many others have taken up a string instrument with no prior experience, and while some go on to have careers as musicians and teachers, many others have found ways to incorporate occasional string playing … Read more
How Often Should You Replace Your Cello Strings?
When it comes to string instruments, maintenance is key to producing your desired sound. The strings will wear out over time, and may even break in the course of playing. As a result, regular string replacements are necessary. Some string instruments will need updated strings sooner than others, like violins or violas. By contrast, instruments like a cello can go a little longer without replacing the strings.
Most cellists find themselves replacing cello strings roughly … Read more
Music Makes You Better At …
The benefits of music have long been a subject of intense study and debate. For centuries music has been a well-known form of artistic expression. Musicians and audiences alike often discuss the transformative power of music. But can music really affect human behavior? Can listening to music really make us smarter, affect our moods – both happy and sad – or even help us with sleeping?
Studies do suggest that playing music can help improve … Read more
The Best Violin Strings for Beginners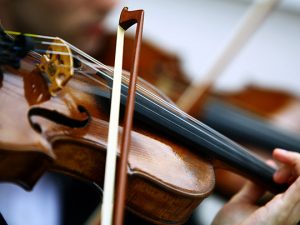 When new to playing the violin, you are not just learning to read and play music, you are also learning the instrument itself. To start with, you will gain a basic understanding about how to properly hold the bow and violin, how to tune it and what accessories to have on hand. Violins themselves are small and easily portable, but they do require extra gear, like a case to protect the instrument from temperature changes … Read more
What Are the Cello Strings in Order?
As a beginning cellist, properly tuning a cello is one of the most important skills you'll need to learn early on. If your cello is out of tune, it is practically impossible to practice or improve your playing. In order to learn how to tune your cello, you'll first need to become familiar with the pieces of your instrument and how they function together as a unit.
The cello has four strings which are tuned … Read more
Helping Kids Develop a Practice Routine Isn't Always Easy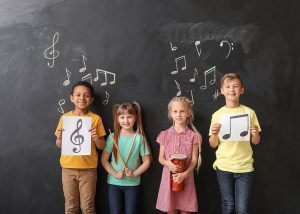 Learning to play music is an incredibly enriching experience for young children, but getting kids to practice their instrument can be a difficult proposition. Like homework or any other compulsory activity, there may be days where they're tired or simply not in the mood. Sticking to a set schedule, with specific parameters like what time and how long the daily session will be helps by setting their expectations.

When your children are very young, it's … Read more
Potential Problems You Can Find with Cheaper Violins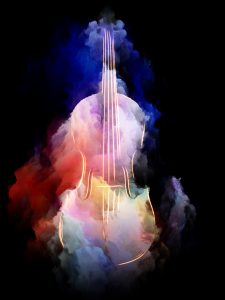 If you're the parent of a young child who is interested in learning to play the violin or an adult beginner, you're going to need to rent an instrument or purchase a starter violin. For some parents or adult beginners, purchasing an instrument is important, so they go online. Once there, they're going to find a variety of inexpensive violin outfits on Amazon, eBay, and other online retailers — and they may be tempted to … Read more
Living Our Values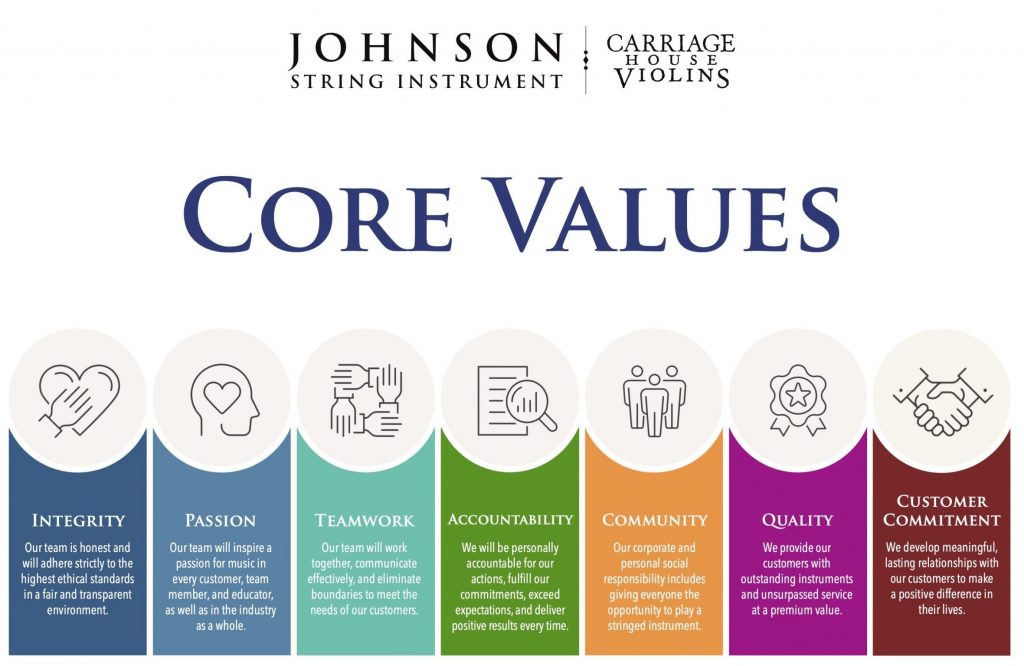 It often comes as a surprise to customers and friends of Johnson String Instrument when they find out that most of our employees are string players. Many studied at conservatory or majored in music in college and are now weekend gig players who appreciate a 9-5 weekday work schedule and the benefits it provides. Many others are amateur musicians who play for the sheer enjoyment of making music and the relaxation it can bring.

We … Read more
New Year, New Goals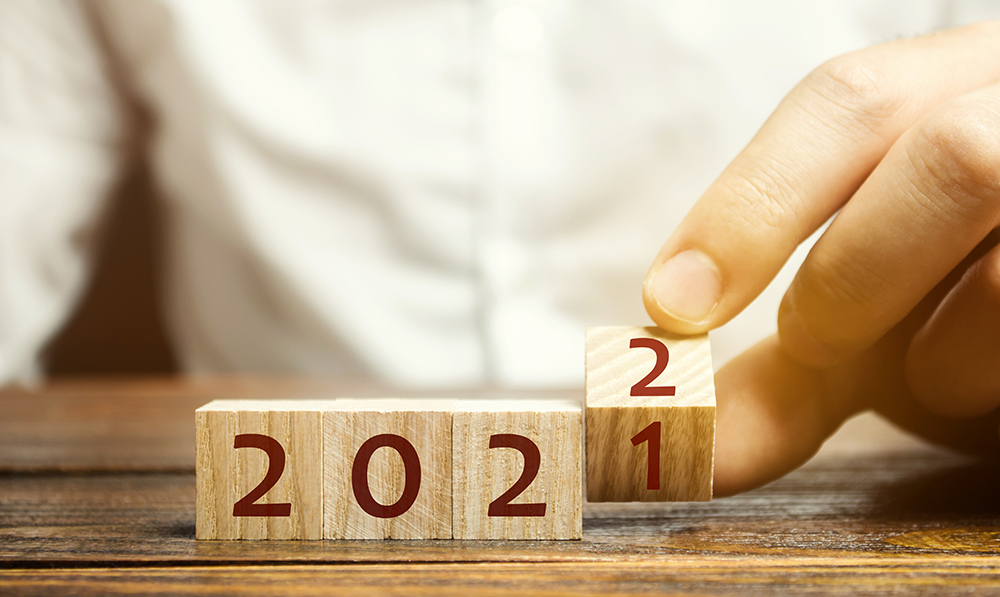 A new year typically brings with it a desire to "wipe the slate clean," and start the year fresh with a new set of goals, both personal and professional. Here at Johnson String Instrument, we've published a host of articles on various topics over the past few years, some of which you may find helpful in solving a longstanding problem, or even pointing you in a completely new direction. We've broken them down into … Read more
How to Become a Concert Hall Manager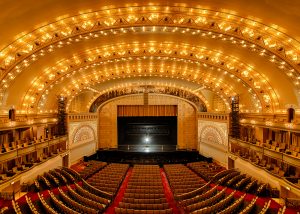 Most kids are introduced to music through stringed instruments some time around 4th grade. Schools will often give the children a choice between learning the violin, bass, viola or cello, and all students are taught the basics together. That's often the sum total of music education for many students, but a select few children choose to continue to more advanced learning on their stringed instruments and go on to join the orchestra in high school. … Read more
How to Buy Violin Strings Online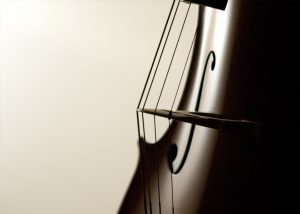 There are many types of violin strings to choose from, and each has a different effect on the resonance, projection, and playability of the instrument. Because beginning violinists can find the wide variety of violin string sets on the market confusing, it's important to learn about the basic attributes and how they influence the sound and feel of your violin before making a purchase. The first step in the string selection process is to choose … Read more
'Twas the Holiday Season
Happy holidays from everyone at Johnson String Music and Carriage House Violins!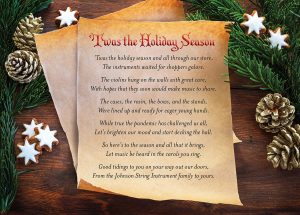 ---
Copyright © 2021 · All Rights Reserved   
The Corner of Music Avenue and Math Road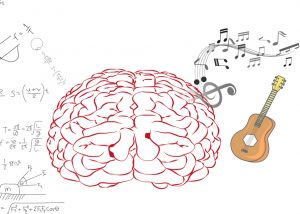 Did you know that there is a strong relationship between math and music? Research has indicated that music activates the same area of the brain that is used for solving spatial-temporal reasoning problems. Conversely, understanding various fundamentals of math can help you learn to read and play music. Similarities in how the brain processes the two disciplines creates a beneficial overlap between the two.
Math is helpful when learning music and vice versa, because there … Read more
Adele Sheet Music for String Instruments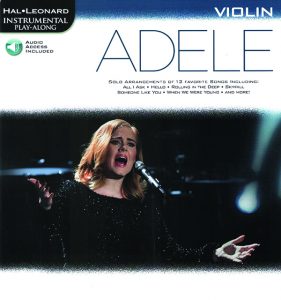 In 2008, Adele Laurie Blue Adkins burst onto the music scene with her first album – aptly named "19," her age at the time of recording. The record included hits such as Chasing Pavements, and her sensational talent was quickly recognized by a poll of BBC music critics, earning her a Critics Choice Award that same year. Since then, she has gained international acclaim, including taking home a whopping 15 Grammy Awards in the … Read more
Winter Protection For Your Stringed Instrument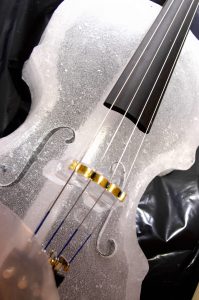 Violins and other stringed instruments need protection from the elements. In the summer, it's the humidity. In the winter it's the cold, dry weather. Stringed instruments, just like most humans, prefer a constant temperature of between 60-70 degrees with a relative humidity of 40-60%.

Unfortunately, these conditions are pretty tough to maintain as the temperature turns from pleasantly mild in the fall to downright cold in the winter. And, as the weather changes, so, too, … Read more