They did it! All of the hard work, late nights, practicing, homework and dedication have paid off. If you're looking for ideas for what to get the grad in your life, we have a few suggestions for you:
Sheet Music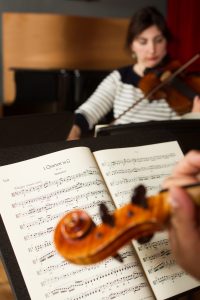 This is a great gift in so many different forms. Maybe it's the Urtext edition of their favorite chamber piece or a piece they have always wanted to learn. All of our folk, fiddle, jazz, pop and world music is included in the Grad Sale, which includes things like Star Wars, Disney, The Fiddler's Fakebook and more.
A New Case


Now is a great time to invest in a new case. With brands like Bobelock and Galaxy (a JSI exclusive) on sale, this is a great option for surprising your recent grad.
Ukulele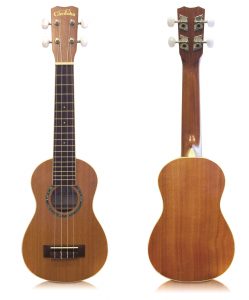 While not included in our Grad Sale, our ukuleles start at at just $89, making them budget-friendly in addition to being an accessible instrument. Curious to learn more about the ukulele? Check out our previous post about them.
Upgrade Their Instrument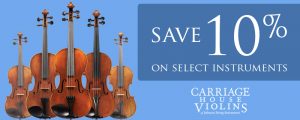 Our Grad Sale for commercial instruments is back! Selected commercial instruments are 10% off through June 30, and you can take 15% off the bow and case when purchasing an instrument on sale as part of an outfit.
Want to purchase your rental instead? We're offering double your first year equity when you purchase a rental instrument from us. Keep in mind that while you can always use your equity to purchase an instrument through our sales department at Carriage House Violins, this double first year offer is only available when purchasing your rental instrument.
Gift Certificates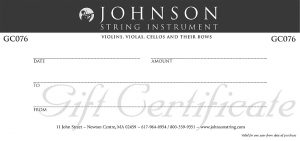 Still not sure what to get them? You can't go wrong with a gift certificate! You can purchase one in any amount (call for details) and they are valid on everything from accessories to instruments.
You can check out the products listed here and much more in store or on our website. A heartfelt congratulations to all graduating this May and June. Good luck with your future endeavors!
Don't miss a post: subscribe to our blog!
Copyright © 2016 · All Rights Reserved · Silvija Kristapsons