It's Cello Month at Carriage House Violins!
Throughout the month of March, Carriage House Violins—Johnson String Instrument's sales division—will host a number of exciting events especially for cellists. Lectures, performances, and an instrument exhibition are among the upcoming events, all taking place in the concert hall at Carriage House Violins in Newton Upper Falls, Massachusetts.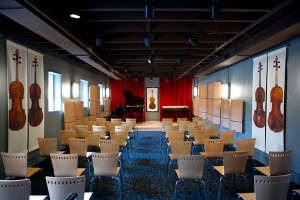 ---
Cello Month Events
Click here to visit the Cello Month page on the Carriage House Violins website to see the list of remaining events. We are excited to present a number of performances, including a concert by the sensational Boston Cello Quartet, a concert by pioneering cellist and composer Mike Block, an all-Schubert concert to benefit Music For Food, and a concert to honor long-time principal cellist of the Boston Symphony Orchestra, Jules Eskin. Also, don't miss a lecture about cellos in the 18th century presented by Guy Fishman, principal cellist of the Handel and Haydn Society.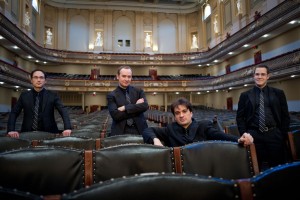 Friday, March 13, 2015 – The Boston Cello Quartet – Blaise Déjardin, Adam Esbensen, Mihail Jojatu, Alexandre Lecarme, cellos.  (SOLD OUT)
Saturday, March 14, 2015 – Mike Block, cellist – solo performance
Sunday, March 22, 2015 – Jules Eskin Tribute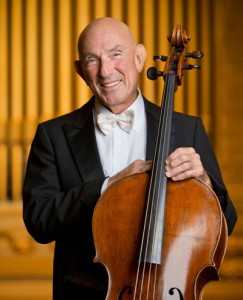 Wednesday, March 25, 2015 – All Schubert Concert  to benefit Music for Food, with cellist Blaise Dejardin, pianist Andrei Baumann, and  The Muir Quartet with cellist Robert Mayes.
Wednesday, April 1, 2015 – The Cello in the 18th Century – Gallery Talk and Demonstration
---
Contemporary Instrument Exhibition
During Cello Month, an expanded selection of cellos and bows for sale will be offered at Carriage House Violins. These instruments will be on display in an instrument exhibition featuring renowned modern makers. If you are shopping for a cello or bow, this is a great time to visit us to try the instruments in the collection, and speak to our knowledgable sales consultants at Carriage House Violins!
Click here for the full listing of cello makers, and here for the listing of bow makers featured in our Cello Month Instrument Exhibition.
You can also learn about featured Cello Month instruments on the Carriage House Violins facebook page!
---
The Boston Cello Society
We're pleased to announce the founding of the Boston Cello Society by the Carriage House Violins cello specialist, Robert Mayes. Click here to learn more!