We all know the basics needed for playing cello: instrument and bow. But what about all of the other available products? What is necessary for you or the player in your life is subjective, but there are some helpful accompanying products on the market. Here is a sample of our offerings at Johnson String Instrument:
Endpin Rests
These are by far one of the most popular accessories for cello. This product is used to keep an endpin from slipping on the floor when playing. While the endpin is generally sharp enough to anchor the cello, this product is useful for slippery surfaces or when you can't poke holes in the floor.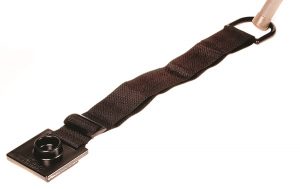 The Xeros Anchor for Cello is the most popular endpin rest we carry. The Xeros has a strap attaching it to a chair, adding an extra level of security and ensuring stability. This model is particularly used in schools.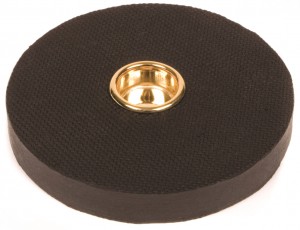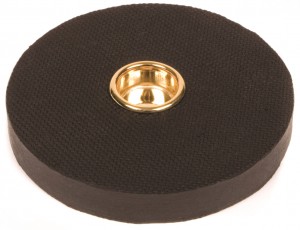 Another popular endpin rest is the Rock Stop. The rubber base grips the floor and works for a variety of surfaces without needing to be attached to a chair. Our complete inventory of endpin rests can be found here.
Cello Stools
These are useful for cellists who are looking for a specific chair height and/or a portable seat for gigs.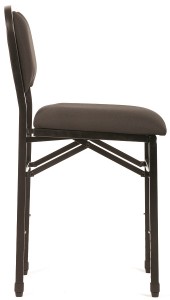 The Adjustrite brand has chairs with a back and adjustable height. These are portable but tend to be heavier. They have a regular height, tall (pictured above), and junior size. This last size accommodates smaller players, making them a good option for young cellists.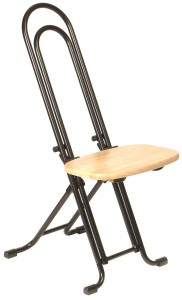 The adjustable folding chairs, such as the easy adjustable model pictured above are perfect for gigs. They fold/unfold easily, making them highly portable, and have many height options.  For cellists who prefer stools, we also offer multiple types of collapsible stools. Our full selection of cello chairs can be found here.
Cello Stands
This product is for when you would like to display your cello or store it outside the case.
The Boston Cello Stand is the most economically priced. It is collapsible and easily stored, as well as able to accomodate different sizes.

The Ingles stand can be adjusted as well and also has support for the neck of the instrument. In addition, these products have a hook for the bow, unlike the Boston model.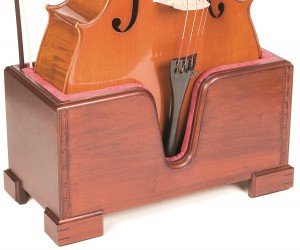 We also carry our own JSI brand wooden stands. These are supportive and made with different finishes to fit any room's décor. Some models, such as the Deluxe, offer a spot to store the bow as well. These stands are designed for full sized cellos only. Our complete selection of cello stands can be found here.
Wolf Eliminators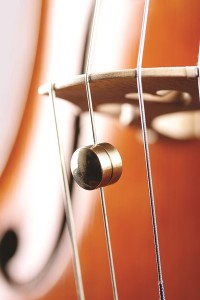 When you find a wolf on your cello, there are a variety of wolf eliminators that are available for your instrument. The best thing to do is to work with a luthier or your teacher to find what works best for your instrument. A full selection can be found at our website here.
As the holidays get closer, we hope that you keep us in mind when finding gifts for the musicians in your life! All of the products listed here and more can be found on our website or in our Newton Upper Falls storefront.
Never miss a post: don't forget to subscribe!
Copyright © 2015 · All Rights Reserved · Silvija Kristapsons