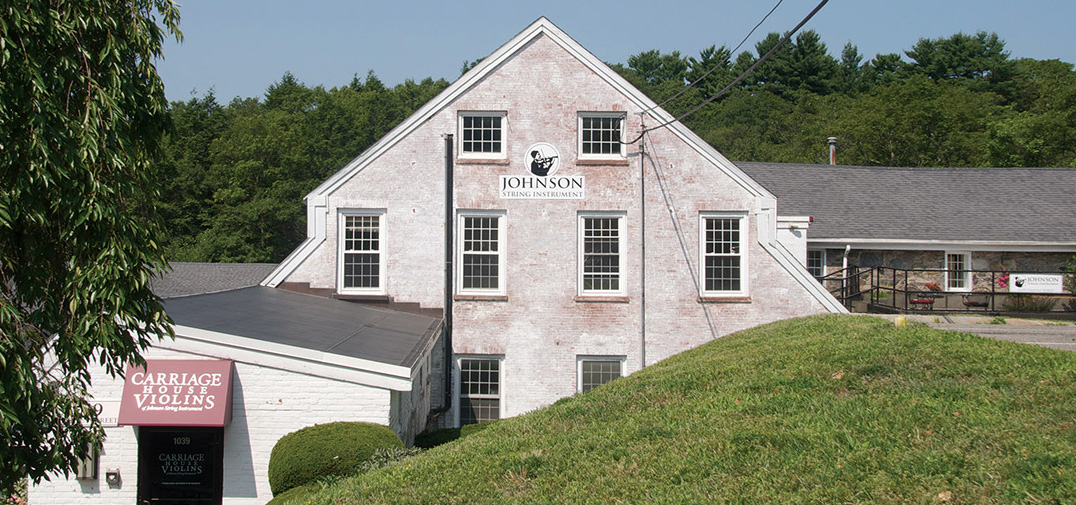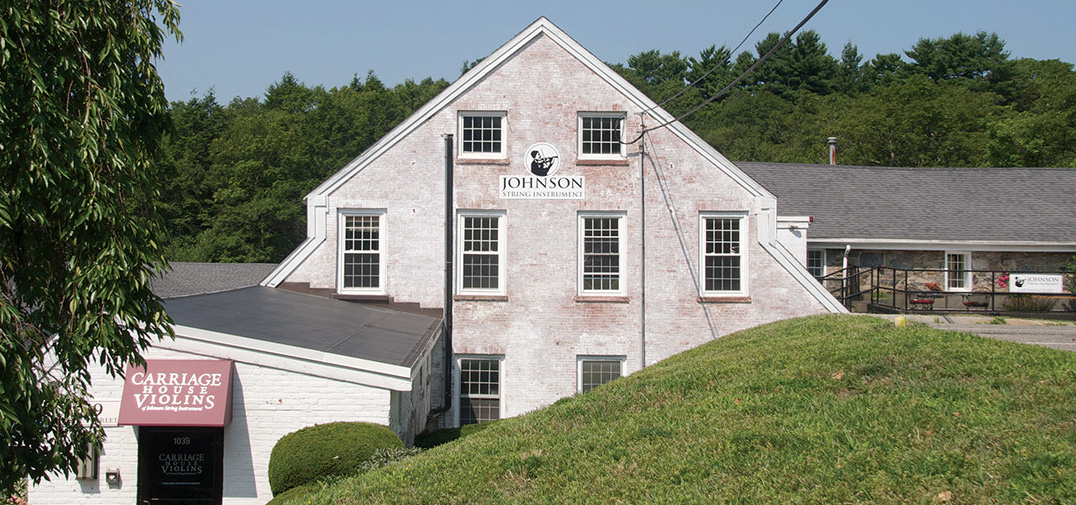 Welcome to The Guitar Shop at Johnson String Instrument!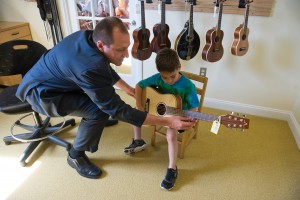 While JSI's excellent reputation for providing quality bowed instruments to aspiring string players has long been known (since 1976!), we want to spread the word about the success of our relatively new fretted instrument division: JSI's Guitar Shop.
With the opening of The Guitar Shop in 2012, the Johnson family returned to their folk roots, recalling their very first music shop called the Columbus Folk Music Center, based in Columbus, Ohio in the 1960s. Here, Roger and Carol Johnson played host to Jerry Garcia, Peter Seeger, Doc Watson, and other folk, old-time, and blues musicians.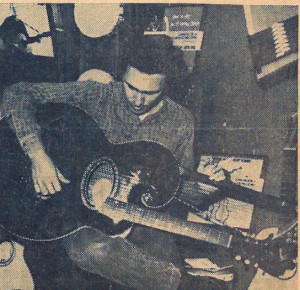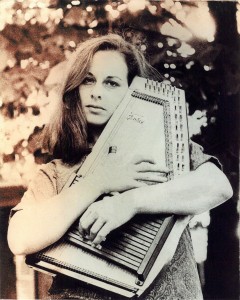 When the family moved to Newton, Massachusetts in 1974, violins, violas, and cellos became the focus, and Johnson String Instrument grew to become the largest bowed string instrument shop in New England. Today, with the addition of a wide selection of acoustic guitars, mandolins, banjos, and ukuleles offered at JSI's Guitar Shop, Johnson String Instrument has become the most comprehensive stringed instrument company on the East coast, opening up vast possibilities of music-making to our customers!
The Guitar Shop at JSI carries some of the finest fretted instruments at the best value to be found. We've chosen the best-sounding models of guitars (steel and nylon-string), mandolins, and ukuleles from renowned fretted instrument companies, including Cordoba, Eastman, Northfield, and Yamaha, and have begun our own line of 1/2-size and full-size guitars: The AJ Series Guitars. Set up to our exacting standards, we ensure that our fretted instruments are easy to play and produce a beautiful tone quality. JSI's Guitar Shop also offers fretted instrument accessories and setup services.
To learn more about fretted instruments at Johnson String, watch the video below, visit The Guitar Shop on the Johnson String Instrument website, and keep an eye on our blog site!