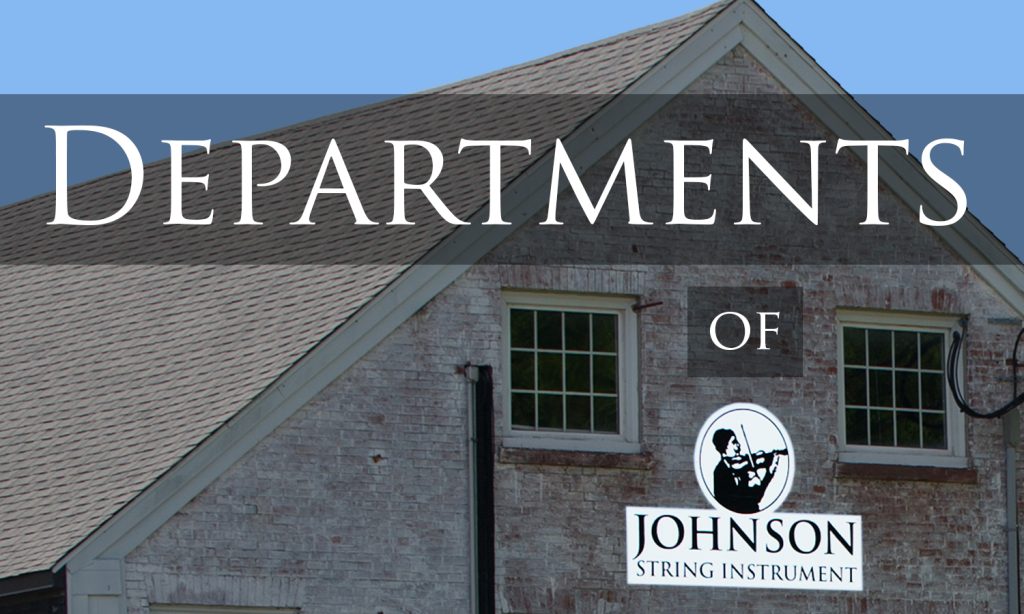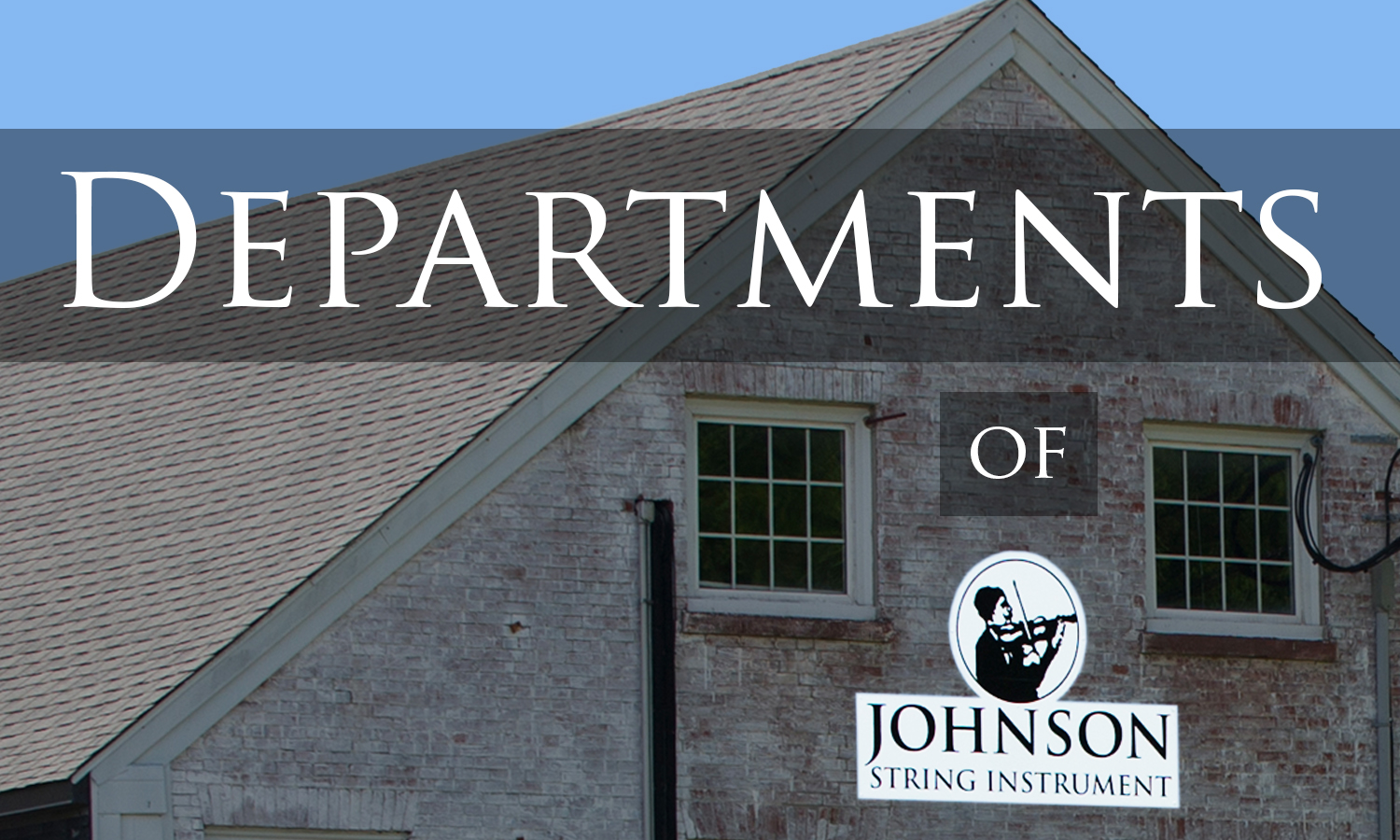 This is the first post of a new series called Departments of JSI. We're able to run such a large company through the expertise of and collaboration between our different departments. Everyone has a skill that they utilize to accomplish everything from coordinating rental trips to selling instruments to repairing instruments to shipping things on time and safely. This series will help you get to know the variety of people and jobs that are done here at JSI.
If you brought in an instrument or bow you own for repairs, you probably worked with our CHV workshop.  A few of our luthiers agreed to answer some questions about what they do:
How did you become a luthier? 
Adam Kology: I come from a family of woodworkers and artists, so craftsmanship has been at the center of my life since I was very small. I obtained my BFA in sculpture and painting in 2006. During this time I began repair instruments as a side job. By 2009 this had evolved into a home business. In 2012 I took a full time position in the rental department at JSI. Shortly thereafter I moved over to Carriage House Violins where I find myself today.
Jess Fox: I started playing violin at the age of six, studied art and art history in college, and took a job woodworking after college in a high-end picture framing shop. Going to the North Bennet Street School violin making program in 2003 was my way to combine all of the things I love doing into one career.
What does a typical work day look like for you?
Jess: On a typical day, I float between hands-on bench work, talking to customers to help diagnose repairs, and occasionally doing adjustments for the sales department.
What is your favorite part of your job?
Adam: Definitely customer reactions to simple repair jobs that I take entirely for granted. The times when I am handed an instrument and moments later I know I made a significant difference in someone's playing.
Jess: I really enjoy solving problems with customers, helping their instruments to sound and feel better.
What is the most interesting project/instrument you have worked on?
Jess: I have had some unusual instruments come across my bench: five string violins, electric violins and cellos, hardanger fiddles, a rebab, and (less unusual) baroque instruments. I like the challenges that come along with working on unique and non-standard instruments.
What is your main instrument?
Adam: Violin. I play traditional American fiddle music for the most part. I can be found playing at festivals and pubs all over the eastern USA.
Jess: I play the "fiddle," and also the baritone saxophone.
What advice would you give to someone looking into becoming a luthier?
Adam: Prepare to spend a lot of time reading and researching, throw your ego away, go cut a few thousand bridges, and spend all your extra money on the best tools you can find.
Jess: In my opinion, in order to be a good luthier you need dedication to the craft, an eye for detail, and sure and steady hands. If you have an interest, I would suggest talking to a few of us in the field, taking a short course or even a basic hand tool course to get a feel and see if you have an aptitude for the work, and be well aware of your employment and income prospects on the other end.
Copyright © 2015 · All Rights Reserved · Silvija Kristapsons