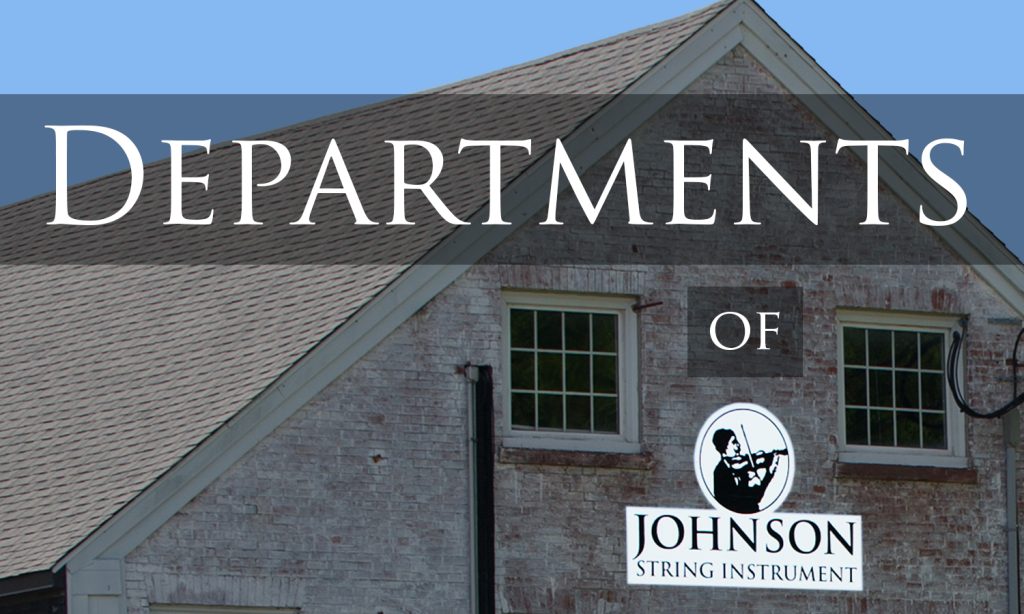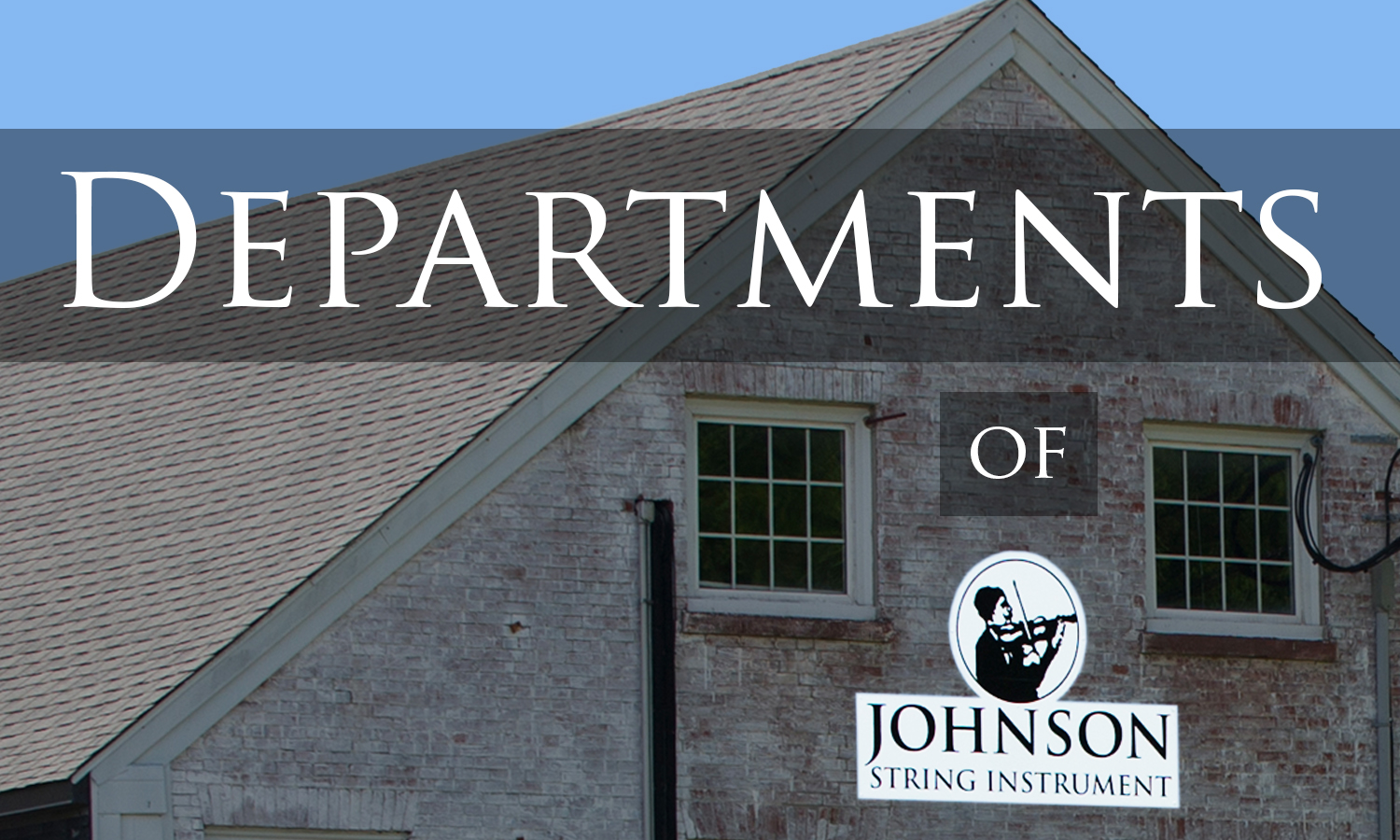 Departments of JSI has returned! This is a series that highlights the different people that work within our company. We're able to run such a large business through the expertise of and collaboration between our different departments. Everyone has a skill that they utilize to accomplish everything from coordinating rental trips to selling instruments to repairing instruments to shipping things on time and safely. This series will help you get to know the variety of people and jobs that are done here at JSI.
The Carriage House office staff are the people you see at the reception desks when you walk in. They handle everything from paperwork to organization, and do a lot of work behind the scenes. We asked them to answer some questions about themselves and their jobs:
What is your position at Carriage House Violins?
Ariel Chu: I am an administrative assistant for Carriage House Violins.
Sarah Rogers: Administrative Assistant and Recital Hall Coordinator
Eva Walsh: I am a part-time administrative assistant at CHV.
What does a typical day look like for you?
Ariel: A typical day at work involves greeting customers as they enter, creating both sales and workshop repair appointments, and answering phone/online questions. Working at the reception desk, we are the connection between the customers and the different departments of JSI.
Sarah: For the administrative part of my job, I am the first (smiling) face you see upon entering Carriage House Violins! My colleagues and I are here to make sure our customers are directed to the right department, whether they are looking to buy a new instrument, need their instrument repaired, or they just have general questions about the small world of music. I also coordinate events in our recital hall.
Eva: Our typical day is simple, yet complicated. We do whatever is needed to keep the office running, whether it's organizing our repaired instruments, communicating between the office and our customers, preparing documents, giving tours, answering questions or even just getting up on a ladder to replace a light bulb. Any number of things end up being in our wheelhouse.
What is your main instrument?
Ariel: My main instrument is the viola.
Sarah: Violin
Eva. My main instrument is the violin, but I play on a 5-string viola made by our workshop manager John Dailey. My other main instrument is my voice and I perform just as much as a vocalist now as I do on the violin.
Did you go to school for music?
Ariel: I graduated from the University of Massachusetts, Amherst in February 2015 with a Bachelor's degree in music education. I hold a Massachusetts teaching license for music grades K-12.
Sarah: Yes! I studied violin performance at the Eastman School of Music.
Eva: I went to Vanderbilt University's Blair School of Music for Violin Performance in Nashville, TN. I loved school, and I loved the opportunities I was offered through the school. Being in Music City did have a huge effect on me though, and it turned me into a folk musician rather than a classical violinist.
What is your favorite part of your job?
Ariel: I enjoy speaking to all of the different people who enjoy music, from new players getting their first instruments all the way up to professional musicians. There is something to learn from every person.
Sarah: I love being surrounded by musicians all day. Working here has opened up a lot of doors for me and has given me several performance opportunities. Playing all of the violins I can get my hands on is also a pretty fun perk of working in a string instrument shop.
Eva: My favorite part of my job is doing good work and making a positive difference in a customer's day. At the front desk we can see that everyone has their own special situation or set of circumstances, and we see people as individuals, not just customers. We always do our best and we truly care about helping them with whatever they need. The best reward is making our customers happy.
Don't miss a post: subscribe to our blog!
Copyright © 2016 · All Rights Reserved · Silvija Kristapsons