This post is part of our ongoing Electric Instruments series. Check out our previous posts on finding an electric violin, getting started with your new electric instrument, and choosing an amp. 
You want to start experimenting with electric violin, but you either don't want a second instrument or need something budget-friendly. What's your best option? Electrify your acoustic by installing a pickup! Now for the harder question: which pickup should you choose? Like finding the right electric violin or amplifier, there are different factors to consider. First let's take a look at different pickups options that are available:
The Realist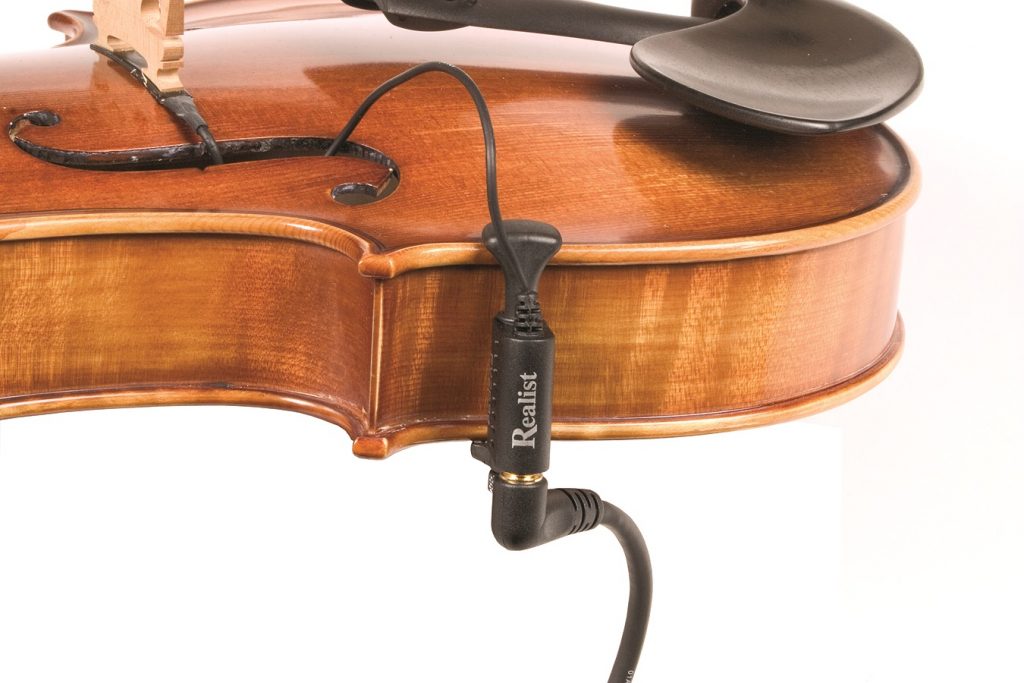 This is one of our favorite pickups at Johnson String. Designed by Ned Steinberger of NS Design fame in collaboration with David Gage, the sound quality is fantastic. Even though the pickup element sits under the bridge, your instrument's acoustic tone will not be affected. However it can only be installed by a luthier, so it is not easy to remove.
The Band by Headway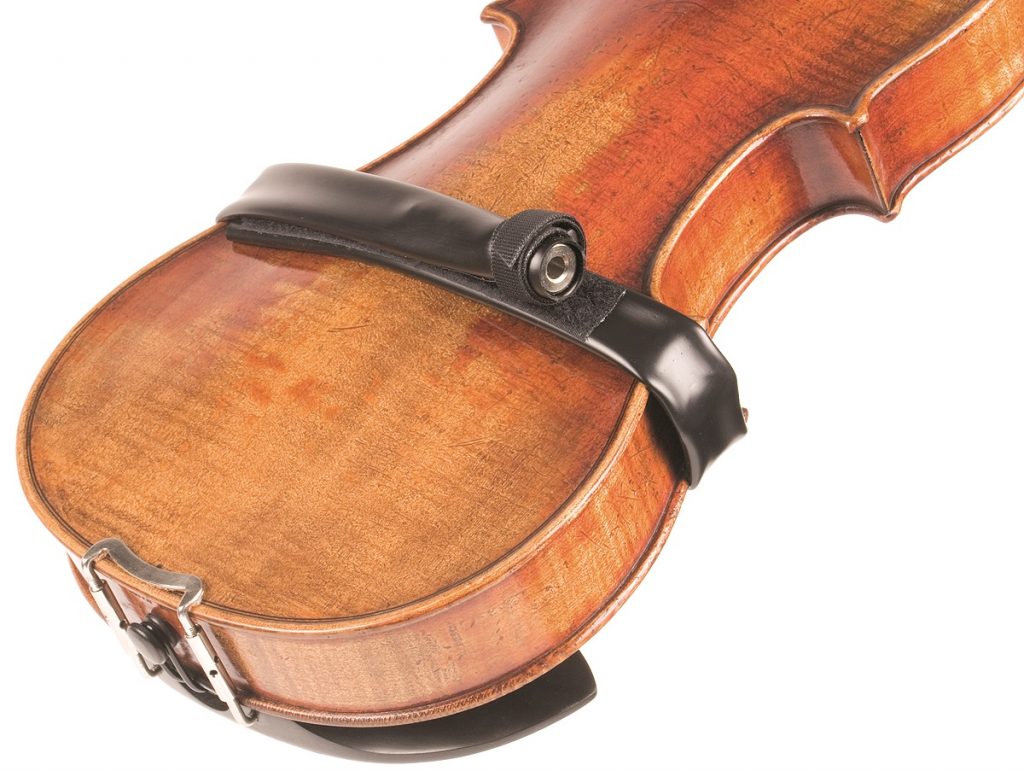 Players looking for a pickup that is easily installed and removed don't need to look any further than The Band. This instant-fit pickup wraps around the body of your instrument using Velcro, making it easy to take off when you don't need it. The Band produces a strong, lively tone suitable for a variety of styles from fiddle to classical.
LR Baggs Violin Pickup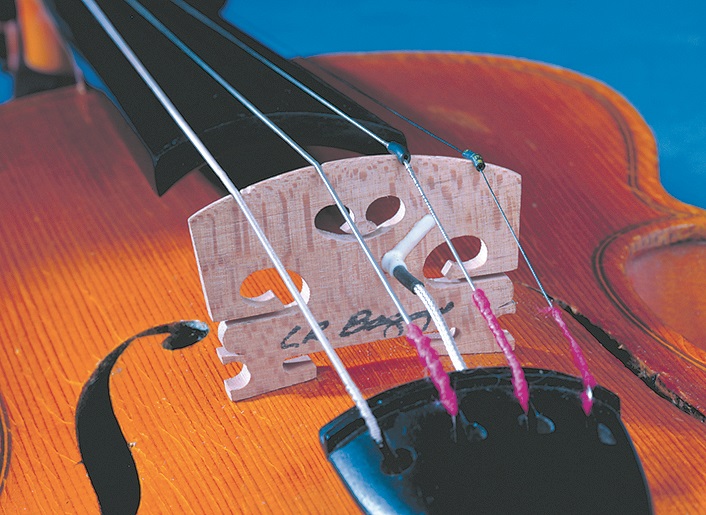 If you are looking to transform your violin into an "electric-acoustic," then a replacement bridge like the LR Baggs violin pickup is a great option. Featuring a transducer embedded in a Despiau Superior bridge blank, this pickup will effortlessly capture your instrument's inherent dynamics. However, this also means the pickup requires professional installation to fit your instrument. The LR Baggs was our pickup of choice when creating our JSI Performer-Acoustic Violin.
The next step in selecting a pickup is to consider your needs. If you need to be amplified on a regular basis and do not mind leaving a pickup on your violin, the Realist or LR Baggs are great options. If you need a little more flexibility or only need to amplify your violin once in a while, the Band may be the one for you. It is difficult to make a wrong choice with any of these options as each produces a great sound that can always be tailored with a little EQ.
Finally, all of the pickups mentioned in this post are "plug and play." This means that once installed, you can plug straight into an amp or PA system and start rocking and rolling. While preamps are not required with any of these pickups, they are highly recommended. Look for my next post to find out why!
Don't miss a post: subscribe to our blog!
Copyright © 2016 · All Rights Reserved · Alex Wagner