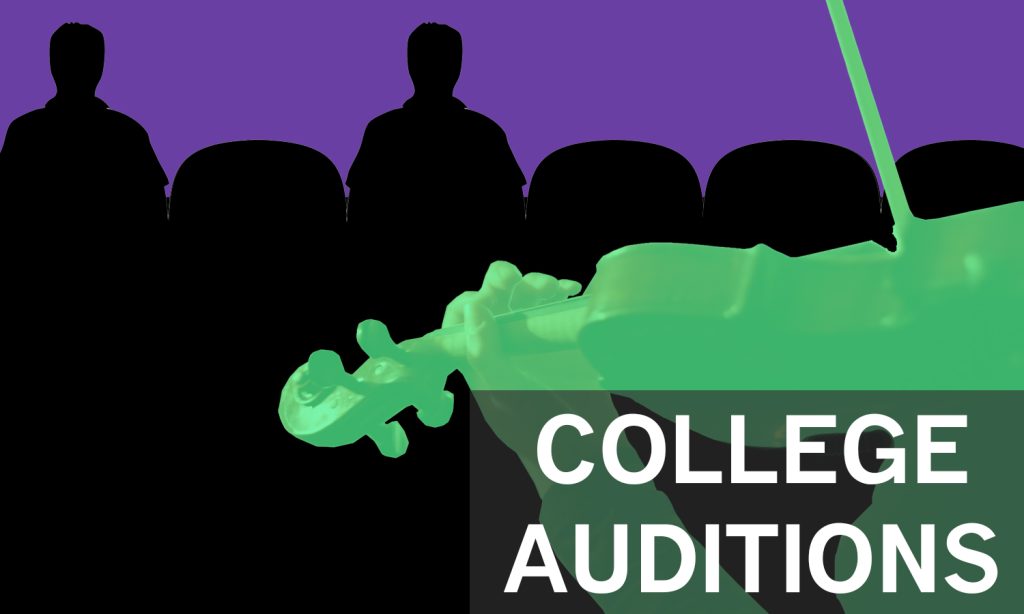 Congratulations, you have successfully applied to music school! Now, you just need to get through the auditions.
Easy, right?
We've already talked about how to prepare for an audition, but college auditions are a completely different beast. They come with added pressure, and you can expect to have a lot of them within a short span of time. While the tips in our previous post are invaluable, there are specific things you should keep in mind to set yourself up for success when it comes to college auditions:
–Schedule everything from audition times to flights on a calendar. Leave enough time for travel, and note what repertoire you will be playing for each audition.
–Secure your travel plans as soon as possible.  Make sure you factor in travel times and possible delays when deciding how to get to an audition. The last thing you'll want to do the day of the audition is rush to get to the audition site.
-Since most auditions happen during the winter, keep an eye on the weather forecast. Winter can upset travel plans on very short notice, so if possible try to have a plan B. Have contact information for someone at the school who can help you if plans go awry at the last minute.
-If you are still in school, be it high school or undergrad, make sure you talk to your teachers and know your school's absentee policy. Factor in missed classes and homework when scheduling if possible, and be prepared to be busy.
–Have extras of any supplies you would be lost without, especially strings. For some, this also means traveling with an extra bow. You won't always be somewhere that has a local string instrument shop–don't put yourself in a bind because you didn't bring an extra A string.
–Get your instrument checked over now. This will leave time to have any repairs completed as well as to break in anything new such as new strings or rehairs and set you up for success.
Have you done college auditions in the past? Leave a comment below to share your tips and tricks.
Take a deep breath, sleep when you can, and good luck to all preparing for college auditions!
Don't miss a post–subscribe to our blog!
Copyright © 2015 · All Rights Reserved · Silvija Kristapsons