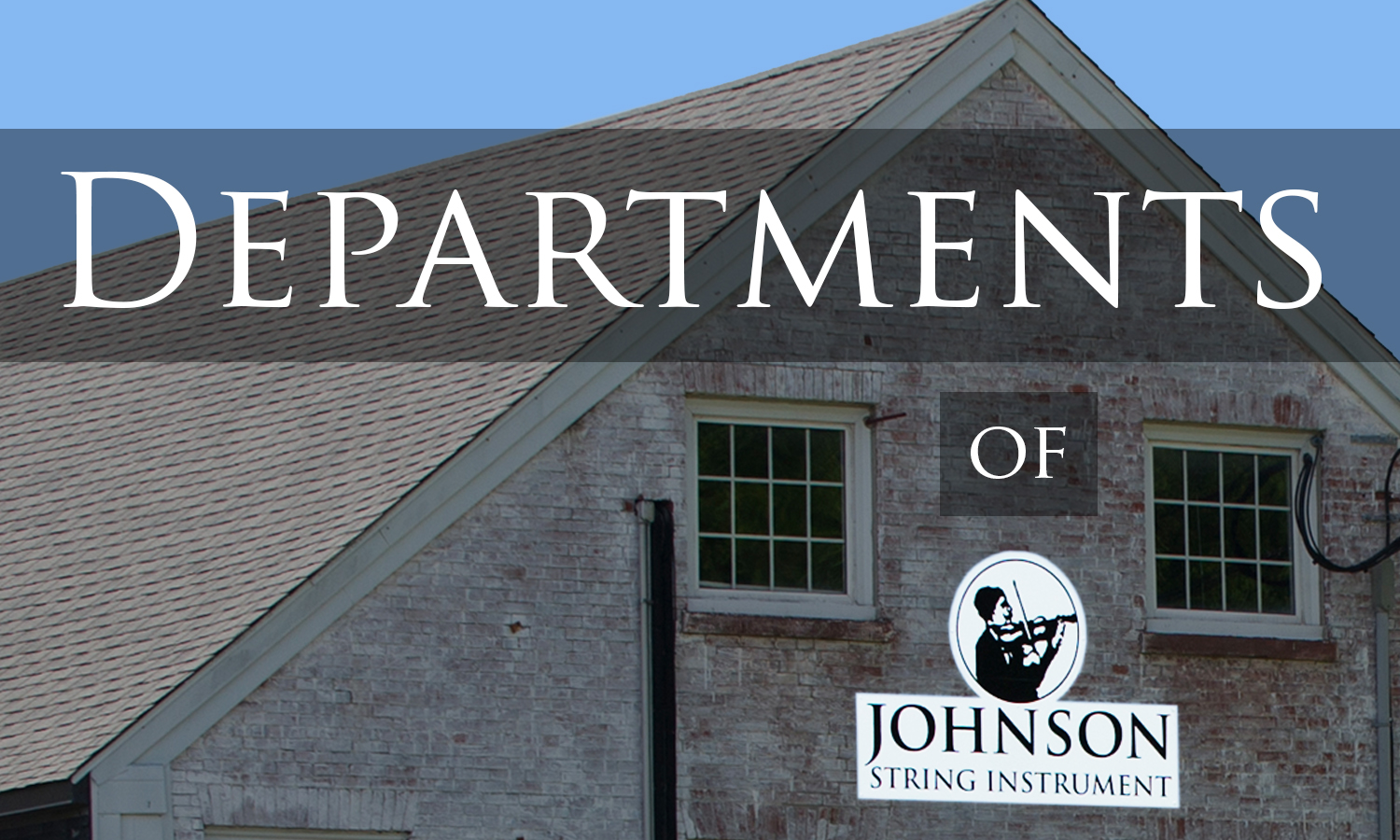 It's time for another installment of Departments of JSI! This series highlights the different people in our company. We're able to run such a large business through the expertise of and collaboration between our different departments. Everyone has a skill they use to accomplish everything from coordinating rental trips to selling instruments to repairing instruments to shipping things on time and safely. This series will help you get to know the variety of people and jobs that are done here at JSI.
The School Programs and Delivery department are the people you see at our rental nights throughout New England and New York State. They handle any deliveries, exchanges, and other transactions done through school districts or at rental nights throughout those areas. They are constantly in contact with teachers and school administration to make sure everyone has what they need.  We asked some of them to talk about what they do:
What is your position at JSI?
Justin Davis: School Program/Guitar Specialist.
Natalie Harrington: I'm the Rental Delivery and Programs Manager.
Steve Soucy: I am a School Programs Specialist. This means I work specifically with teachers and administrators of various public and private schools in Massachusetts and New Hampshire to cater our products and services to meet the needs of their string/orchestra programs.
What does a typical day look like for you?
Justin: My days tend to be quite varied. Some days I will be setting up and repairing guitars, others I will be scheduling with and otherwise contacting teachers to ensure that they and their students have all of the proper instruments and accessories that they need to succeed. In the busy times, mainly the start and end of the school year, I will be visiting each of our programs in Connecticut and Southern Massachusetts while also helping out the rest of the team where needed.
Natalie: That depends on the season. My top priority is always working with our teacher clients to ensure we're meeting their programs' needs. Sometimes that means driving to schools myself; other times it's coordinating staff, vans, instruments, and product to send on the road. I always need to be at my desk for at least a few hours a day to answer emails, update our service trips web page, and make sure everything is ready to go for the next delivery.
Steve: In September, I start the day at my desk to answer any questions or fill any requests made by teachers and clients the previous night or earlier that morning. Then it is off to the workshop to review and pack instrument and accessory orders for the event that night. Once we are packed, we head off to the event. There we unpack and prepare for parents and students. Afterwards, we pack up, head back to the workshop, and unload. Once unloaded, we close up the workshop and prepare for the next event.
What is your main instrument?
Justin: I call guitar my primary instrument but violin was my first instrument and I played that all through school as well. I was always a bit of a jack of all trades with experience with viola, cello, mandolin, and ukulele as well.
Natalie: Violin. I started in the Suzuki method when I was four, and continued to play seriously, even becoming concert mistress of my orchestra, until I graduated from high school.
Steve: Electric Bass
Did you go to school for music?
Justin: I went to the University of Maine, double majoring in music education and guitar performance.
Natalie: No, actually: I got my degree in Cognitive and Linguistic Sciences from Wellesley College.
Steve: No, economics.
What is your favorite part of your job?
Justin: My favorite part of my job has always been seeing the excitement that a new player has when they first pickup their instrument. You can just see in their eyes that this will be a lifelong learning adventure for them.
Natalie: I love a challenge! We rent to over 100 school programs throughout New England and New York, so there is a lot to coordinate. Doing my job well involves keeping an eye on a wide variety of staff, procedures, and departments, and anticipating problems so I can solve them before they happen. Never a dull day!
Steve: Working with schools and music teachers. Providing students with a high quality instrument that allows them to enjoy playing music and develop a life-long passion for it.
Don't miss a post: subscribe to our blog!
Copyright © 2016 · All Rights Reserved · Silvija Kristapsons