Summer is almost here, and with it comes the start of wedding season. The parade of weddings and parties, both outdoor and indoor, has the potential to keep freelancers employed for the entire season. If you're new to the life of wedding gigs, here is a starter kit of things you'll need:
Folding Stand: Never show up to a gig without one! Some people are satisfied with the traditional folding stands, but these can be flimsy when you have a large gig binder or you are outside and subjected to a strong wind. A sturdier stand with a flat back that is still portable, such as the ones by Peak, are a great alternative if you run into this problem.
Clothespins: Don't let your music fly away! We all have stories of forgetting clothespins and suddenly watching our music make a run for it across the lawn or flip open to a different piece. Traditional clothespins are a great option–lots of musicians keep a box in their car for this reason. We also carry an over-sized music clip for a more elegant solution.
Gig books: Every wedding will want something a little different, but in many cases they will want standard fare such as the Mendelssohn Wedding March or Pachelbel Canon. Lots of musicians build their own gig binders with a set of arrangements that they can use for multiple weddings. The Latham wedding series and the Last Resort Music compilations are among the most popular since they come for multiple types of ensembles. The Last Resort Music series can even be mixed and matched depending on instrumentation.
Note: Make sure your music is appropriate for the venue and ceremony. If you are given free reign to choose repertoire, don't play something that you wouldn't normally perform in a church or synagogue. 
Stand lights: This is another great back-up item to keep in your car because you don't know what the lighting is going to be like at any given gig. We carry our own JSI brand in addition to popular brands like Mighty Bright and Lotus. Stock up on extra batteries too–no light in the middle of a performance is not ideal.
Outdoor instrument: This is definitely not an option for everyone, but a great idea if you are able to swing it. Many people hold on to their old instruments when they upgrade and use them for outdoor gigs or any performance that they wouldn't feel comfortable bringing their usual instrument to. Some players use alternate bows as well, especially carbon fiber bows like Codabow and JonPaul.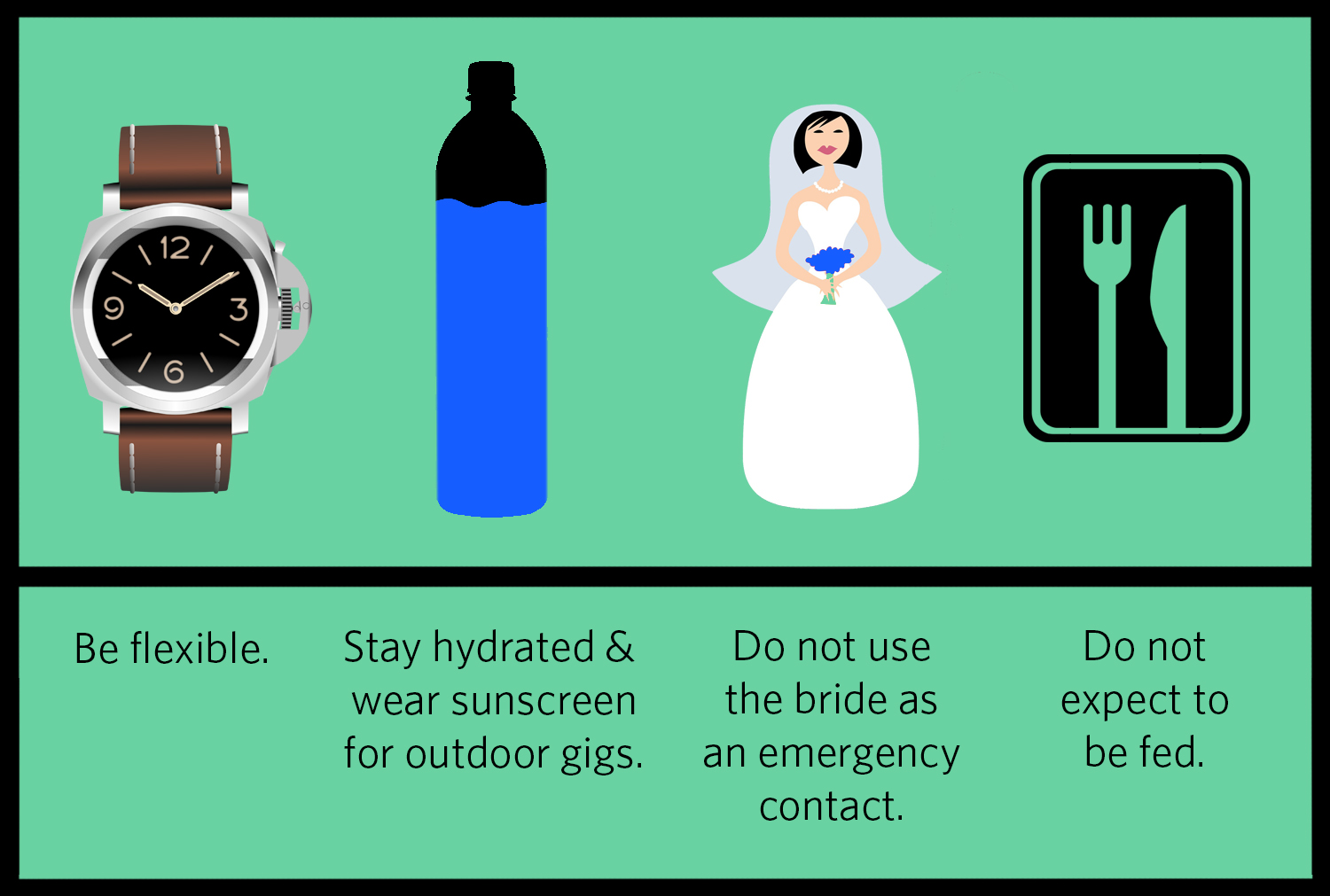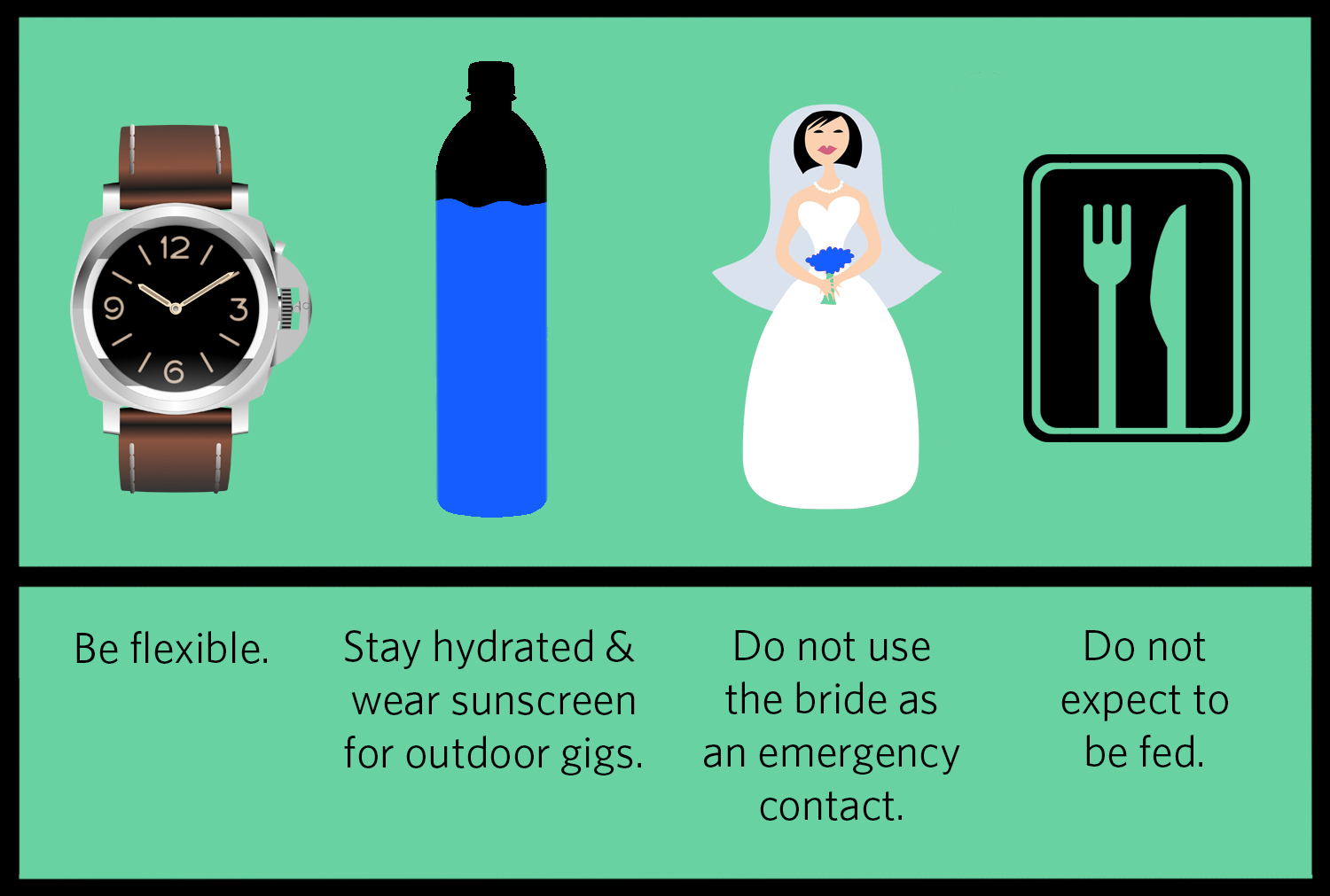 Good luck and happy gigging!
Don't miss a post: subscribe to our blog!
Copyright © 2016 · All Rights Reserved · Silvija Kristapsons