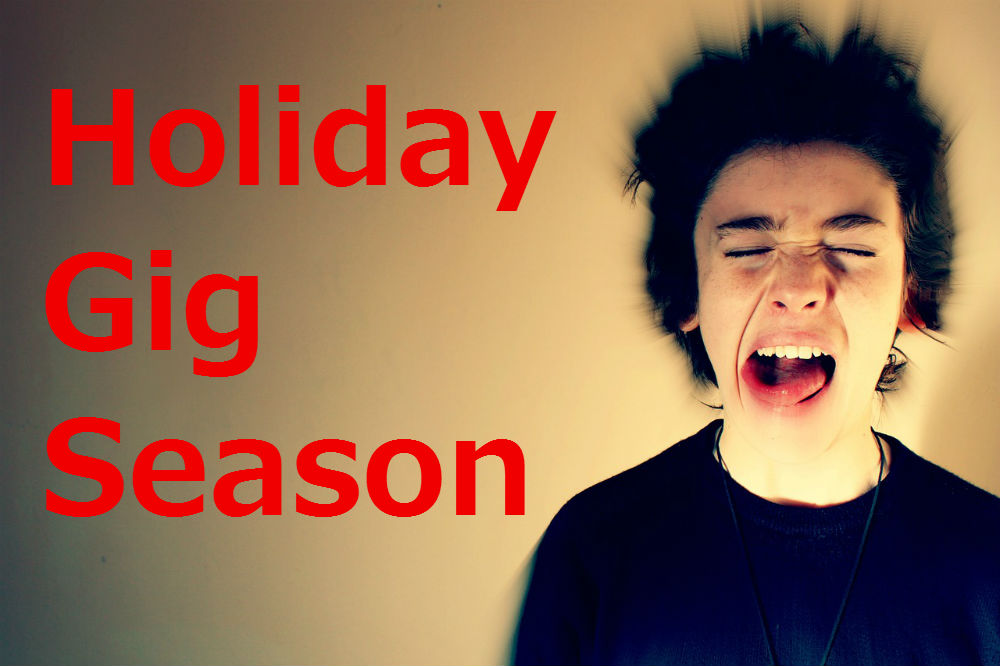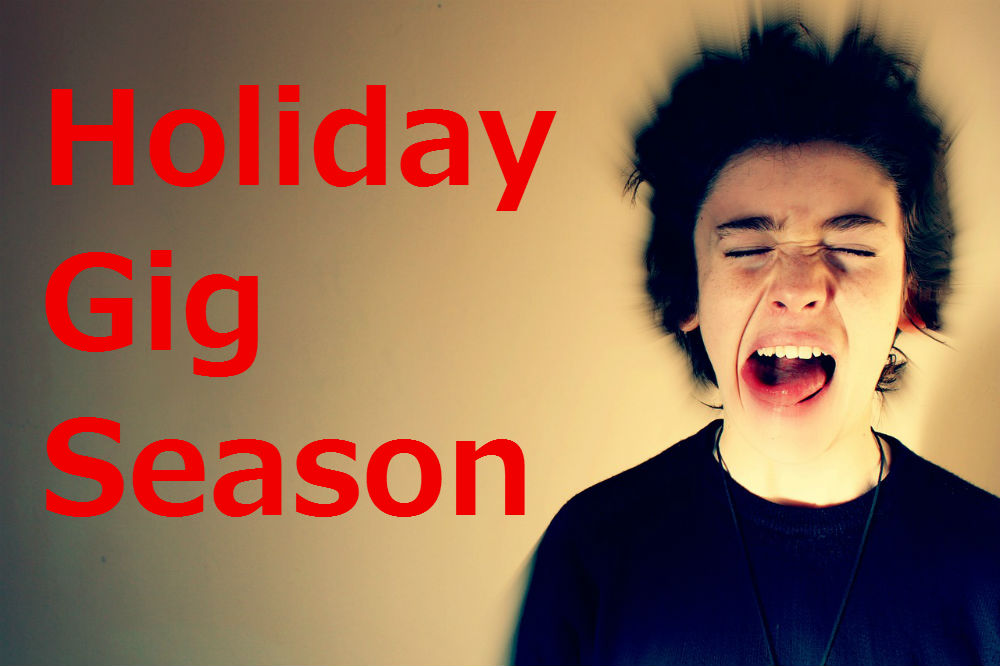 That time of year has arrived! It's holiday gig season, when you live in orchestra pits and churches while Tchaikovsky and Handel reign supreme. Whether you are a seasonal veteran, a newcomer on the scene, or just wondering how many more times you have to play the Hallelujah Chorus before your brain starts trying to escape through your ears, it can be a stressful and exhausting ordeal. Here are some tips to help keep you both healthy and sane:
Get organized as soon as possible. Calendars are your best friend, whether electronic or hand-written. Make sure to note call times and repertoire to avoid confusion the day of.
Use the commute to decompress. You may be traveling quite a distance for these gigs. Have some coffee or tea, something unrelated to your gig to listen to, and bring plenty of snacks.
Prepare for your venues. Orchestra pits can be dangerous places for your instrument; it's a small, cramped space and accidents happen. Bows especially are in danger of damage, so whenever possible it's advisable to use a carbon bow or at least not your best bow for these particular gigs. For churches, make sure you bring layers because it tends to get cold. Hand warmers and even long underwear are both invaluable at a frigid midnight mass.
Take care of your instrument! It's working hard too. Have extra rosin and strings on hand, and humidify your instrument. Each gig is in a different environment, which means your instrument will need time to adjust. It's your most valuable tool, so treat it as such.
Take care of yourself. Plan meals ahead of time, drink plenty of water, and sleep whenever/wherever you are able. Don't try to suddenly change your lifestyle either–if you need to play a week's worth of Nutcracker performances and then some, now is not the time to try and kick that caffeine habit.
Be safe. If you are too tired to drive after a gig, consider staying overnight somewhere or taking a quick nap/caffeine break before heading on the road. Stay on the lookout for inclement weather and adjust your travel plans accordingly. Leave enough time to get to and from gigs as well so you don't have to rush.
Good luck to all in the holiday hustle. We wish you a safe holiday season!
Don't miss a post–subscribe to our blog!
Copyright © 2015 · All Rights Reserved · Silvija Kristapsons