Written between 1717-1723 and popularized by Pablo Casals in the 1930s and by Yo-Yo Ma in more recent years, the Bach cello suites have become standard in many repertoires.

Origins of the Bach Cello Suites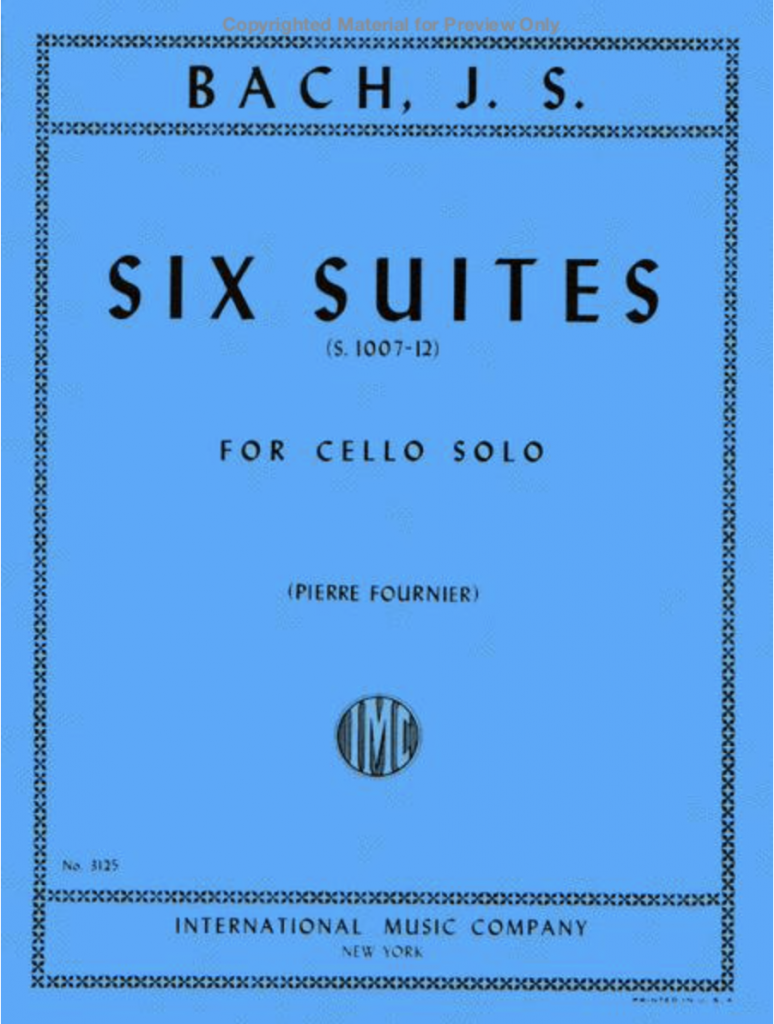 A suite (pronounced "sweet") is a collection of dance pieces. Though not standardized at first, a German composer and keyboard player named Johann Froberger (1616-1667) ended up forming what is known today as the classical suite style. It consisted of allemande, courante, sarabande, and gigue. King Louis XIV (1638-1715), an accomplished dancer, was also heavily influential in the development of the suite. He was the patron for many composers who wrote many dance suites on his behalf, including Jean-Baptiste Lully (1632-1687) and François Couperin (1668-1733). He even founded the Académie Royale de Danse, Europe's first school dedicated to dance.

Bach and the Classical Style Suite
When you look at the number of suites in Bach's catalog, it is soon apparent that he was at least familiar with the French dance styles.  However, when you take a closer look at his dance music, you can see that he not only knew how many measures a piece needed to be (and their respective time signatures), but he also had intimate knowledge of the physical dance steps for each piece based on the meter, and which beats in the measure were emphasized. Not bad for someone who spent his life living in Germany!
The cello suites themselves more or less follow the form established by Froberger, except that each one begins with a Prelude and there is either a minuet, a bourrée, or a gavotte in between the sarabande and gigue. While each suite has its own unique character, arguably the most noteworthy one is Suite no. 6 in D Major, BWV 1012.  This was written originally for a five-string violoncello piccolo (strung C-G-D-A-E). With the higher E string at his disposal, Bach took advantage of that higher range. Since modern cellos do not have the higher E, this suite requires players to go into higher positions while navigating Bach's highly technical passages.

Sheet Music for the Bach Cello Suites
Because of their popularity, there are numerous editions of the six suites available in our catalog. You can find versions ranging from the high-quality Bärenreiter and Henle edition, to the more affordable Carl Fischer edition. International Music Company also has an edition that includes scans of Bach's autograph manuscript. In addition to cello, we have versions for viola and bass as well.
Want exclusive offers delivered directly to your inbox? Subscribe to our newsletter!
---
Copyright © 2021 · All Rights Reserved