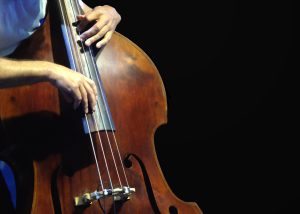 When people think of Chicago, they probably aren't conjuring images of playing cello. But believe it or not, the Windy City has actually seen a surprising influx of cellists recently. There are some live performing and studio cellists who have been on the scene for years, even decades. But many of these musicians acknowledge that until recently they were a fairly small cohort.
If you are interested in becoming a professional cellist in an expanding field, you'll be in good company: there are several artists exploring the cello's expressive potential in Chicago. Unlearning the rigidity of classical music pedagogy, these cellists are pushing boundaries and refining innovative techniques. For this and other reasons, from the recording industry to playing on stage, Chicago is an excellent place to dive into the world of cello.
Should you join the competition?
Of course, moving to Chicago is not a one-way ticket to becoming a professional cellist. After all, you still have to compete with other cellists coming into their own in the city. However, compared to other cities with a more robust cellist population, you may face less competition in Chicago.
Okay, you're ready to tackle a new city; how do you go about it? Once confident in your cello skills, start integrating yourself into the local music industry. Interested in playing in an orchestra or band? Keep an eye out for openings and auditions. Leaning more toward the world of studio recording and performance? Try participating in open mics and other music showcases to demonstrate your skills and network with other musicians. Before you know it, you'll be releasing professionally produced music.
Beat the rush!
Not ready to contend with the competition in Chicago? There are other cities in which you and your cello can avoid the cellists boom. While cities like Los Angeles and New York have a higher proportion of working cellists, other places like Boston and Austin are not as oversaturated.
Wherever you go, you'll need the best instrument you can acquire. Investing in a professional cello is a way to bring out your authentic artistic voice, and move forward in your career path.
As you take the steps to become a professional cellist, our helpful staff is here for all of your stringed instrument needs. Johnson String Instrument is one of the first and leading internet resources for string players. We offer a vast selection of strings, cases, gig bags, bows, rosin and much more. Because no matter your commitment level, it's important to ensure you have quality and affordable gear on your musical journey.
---
Copyright © 2022 · All Rights Reserved