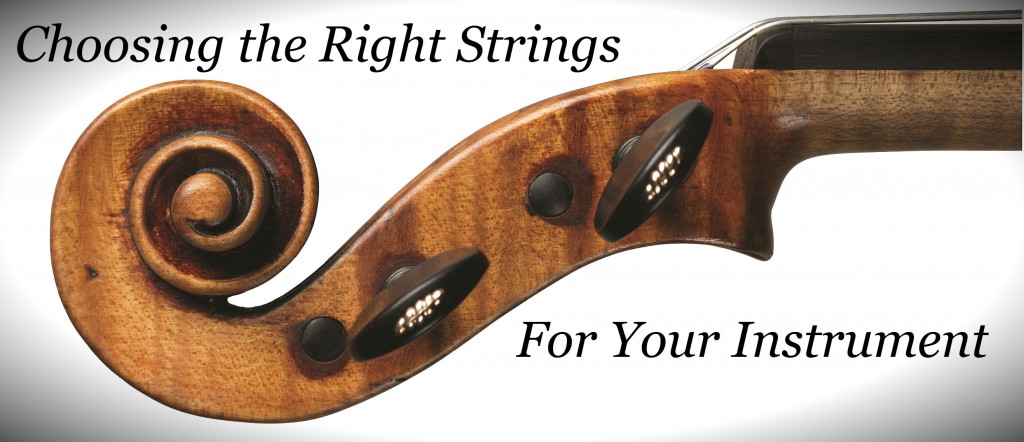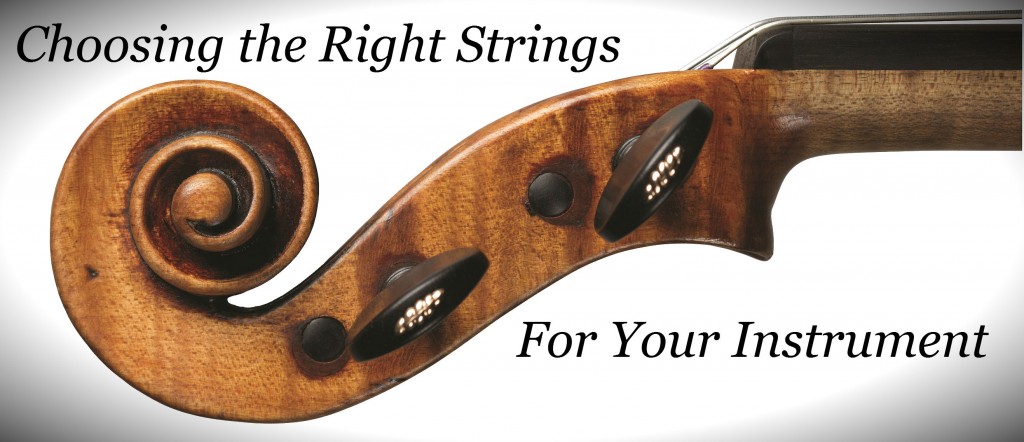 Choosing strings for your instrument is a personal and complicated process. With so many options available on the market, it can be difficult to know where to start. Luckily, we are here to help!
Here are some important factors to keep in mind:
What style of playing do you do? What works for a classical player may not work for a jazz musician or fiddler and vice versa. Different genres call for different types of sound, which can be achieved with different kinds of strings.
How do you characterize your instrument's sound? Strings have the ability to enhance or stifle the particular qualities of your instrument. In order for them to help rather than hinder, know how to characterize your instrument's sound. Is it dark or bright? Mellow or piercing? This knowledge will help you work with your instrument rather than against it.
What are you looking for? Do you want to brighten the sound? Tone down the power? Speed up response? Slow it down? Knowing what you are looking for helps make sure your strings accommodate your needs.
There are three basic types of strings: gut, steel core, and synthetic core. Keep in mind that the majority of players today use steel or synthetic core strings. The basic differences are:
Gut

Steel

Synthetic

Warm, complex sound

Softer under the fingers

Unstable tuning

Long settling period

Shorter playable life

Sensitive to changes in climate

Stable tuning, settle quickly


Direct and cutting sound

Thinner sounding than gut or synthetic

Warmer than steel core strings

Stable tuning and settle quickly


More subtle tonal colors than steel

Most widely-used type of string today

Similar tonal qualities to gut
**Keep in mind these are generalizations. Each type of string will perform differently for different instruments, and the varying qualities of each will appeal to some and push away others**
Experimenting with strings involves trial and error. Now through October 9th, Thomastik is having their back-to-school sale on select string sets and bundles for all instruments, making this a better time than ever to try something new with your strings. As always, our string prices are up to 55% below list price.
For more detailed information about the different kinds of strings we offer and their differences, please visit our website.
Copyright © 2015 · All Rights Reserved · Silvija Kristapsons