We have a lot of exciting things happening in our shop during this upcoming holiday season! Be sure to mark your calendars for the following dates:
November 21st-January 2nd: Our annual Holiday Sale is back! Keep an eye out for flyers arriving soon with more information. The sale begins this Saturday and runs through the first Saturday of 2016. Deals can be found both in store and online, so be sure to keep us in mind when shopping for the musician in your life this holiday season!
November 28th: Small Business Saturday is back and nationally recognized by Congress! Come in or visit us online to support local business.
Please also note will have abbreviated hours coming up as the holidays approach:
November 25th: Open 10-4pm
November 26th: CLOSED
December 24th: Open 10-4pm
December 25th: CLOSED
December 31st: Open 10-4pm
January 1st: CLOSED
Those of you who've visited our shop in the past few months may have noticed our new cello case decor. We've switched up in honor of Thanksgiving: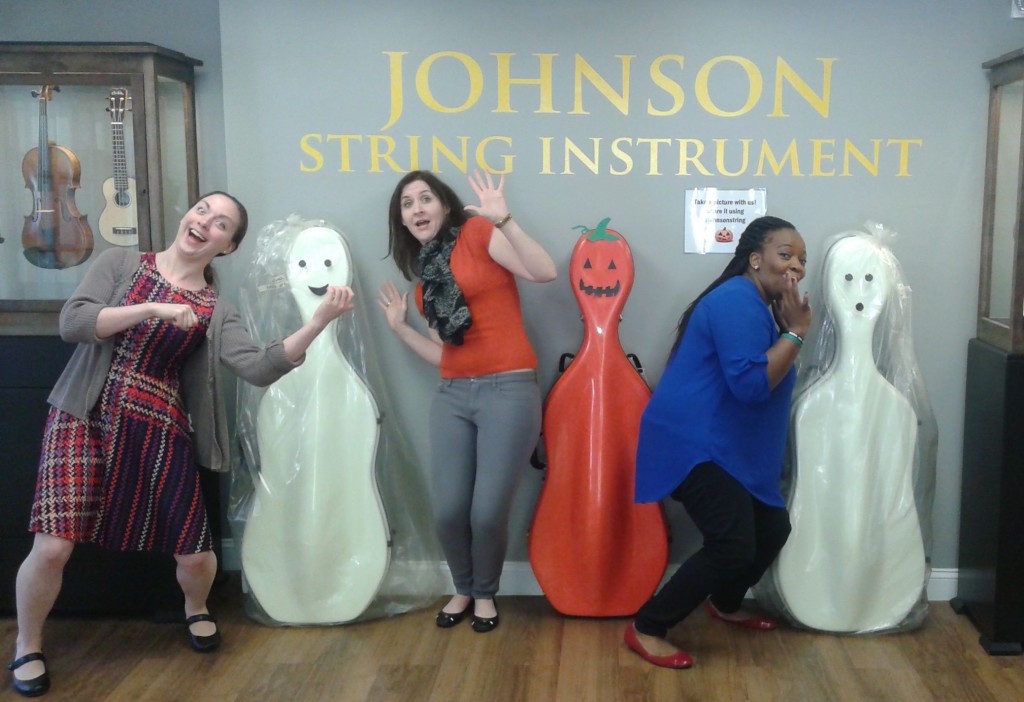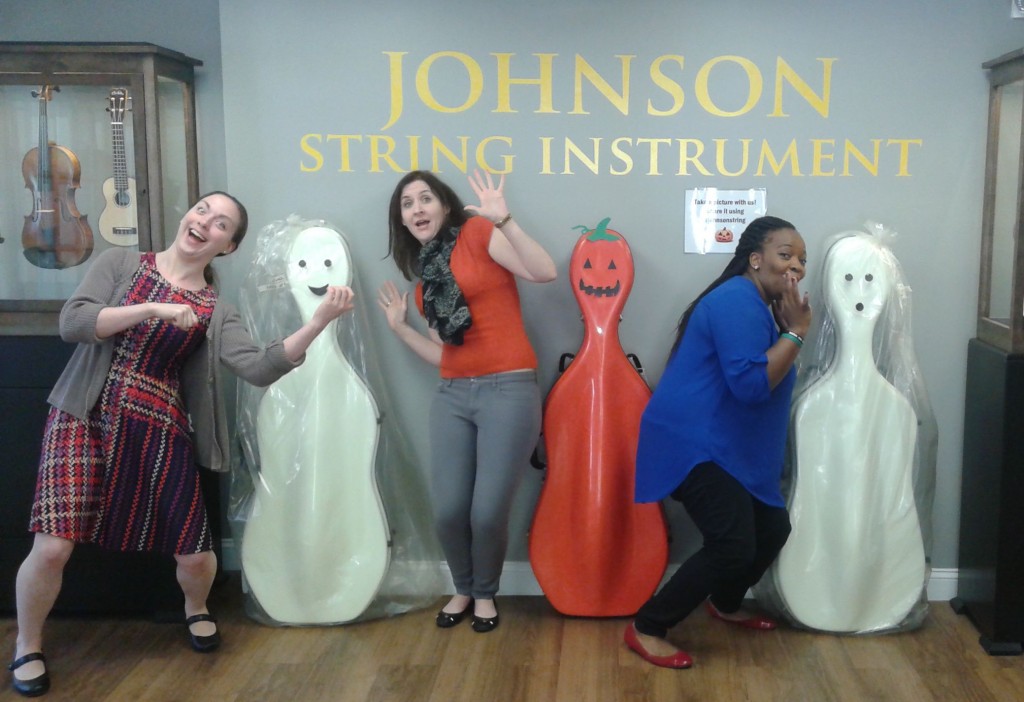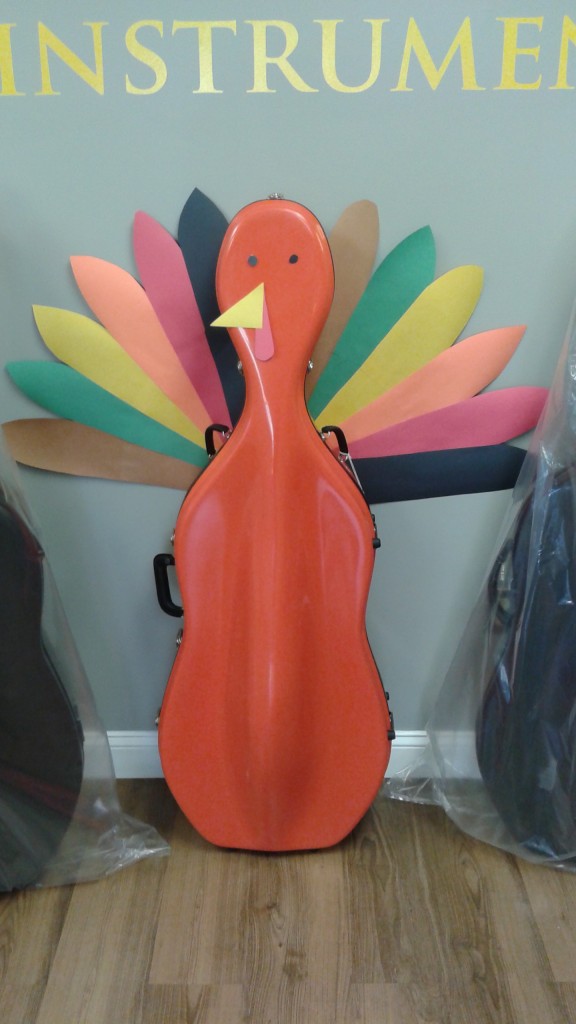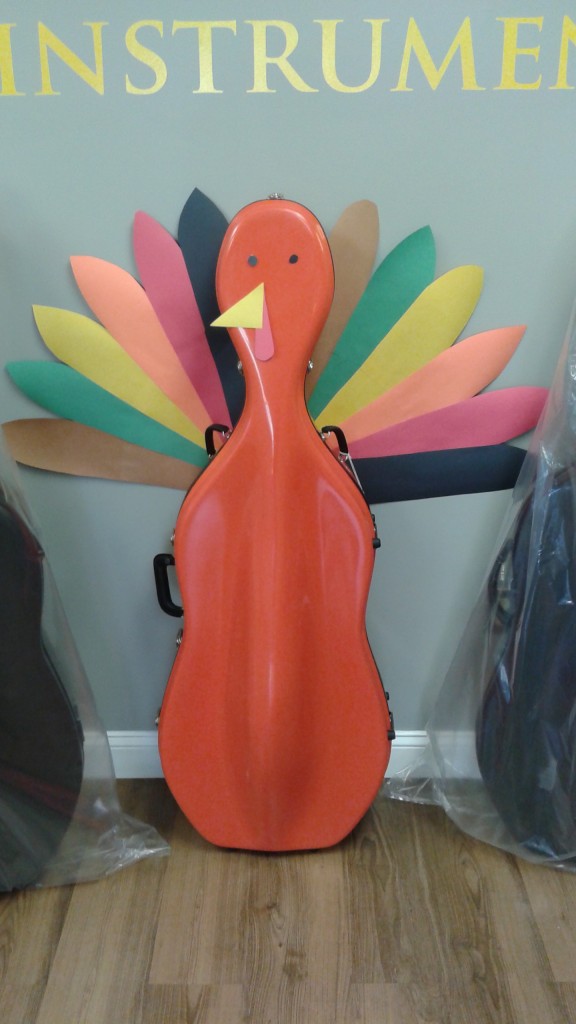 Stop by to snap a picture with our current turkey cello!
Don't miss a post-subscribe to our blog!
Copyright © 2015 · All Rights Reserved · Silvija Kristapsons