The bass is arguably the most integral component of any group. Can you imagine a jazz standard without the bass line, or an orchestral masterwork without a bass section? As the instrument with the lowest range, the bass provides the foundation for almost all music we are familiar with. For all of its importance, it is also a surprisingly unknown instrument and one that invites myriad of questions, including the favorite "don't you wish you played flute?"
(The answer is no, by the way.)
Whether you call it upright bass, double bass, string bass, or just bass, it is different from the rest of the string family in a few ways. First, it is tuned in fourths rather than fifths. It also sounds an octave lower than what the player reads on the page.
The two main genres people associate with the bass are jazz and classical. Each of these genres have their own use for the instrument and superstars who dominate the field. What are some of these differences?
TECHNIQUE
In jazz, the bass is almost exclusively plucked.  Classical repertoire requires both the bow and pizzicato. Bass is unique among string instruments in that it has two different types of bows and bow holds: French (similar to a cello bow) and German (held with an underhanded grip).
TYPES OF PERFORMANCE OPPORTUNITIES
Of course, there is always room for innovators in any genre (think Esperanza Spalding or Edgar Meyer), but these are the most prominent positions you can expect to see for bass players in the two this post addresses: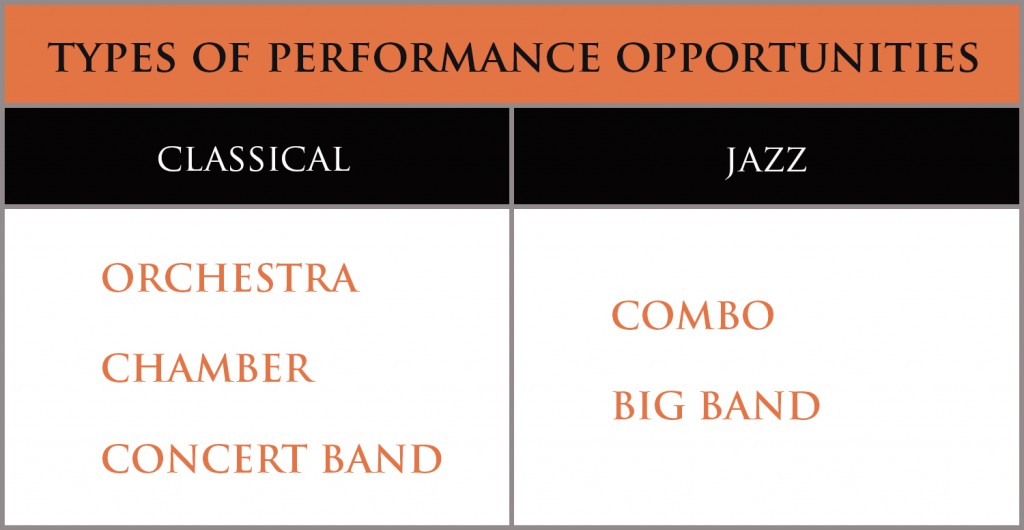 ACCESSORIES
Bass players will need things like rosin (most popular are Pops, Nyman, and Carlsson), a wheel for transport, and a bib for comfort. Jazz players may also need a pickup on their instrument, an amp, or may even use an electric bass for ease of transportation among many other benefits. Brands that manufacture electric basses include Yamaha and NS.
Keep an eye out for more posts about bass in the future!
Don't miss a post: subscribe to our blog!
Copyright © 2016 · All Rights Reserved · Silvija Kristapsons