We've highlighted the general search for strings, and talked about the particular challenges facing cellists. Now, we're entering the world of violin strings.
Violin is used in an astonishing range of genres, each style making different demands on the player. Ultimately, as we've mentioned before,  you will need to experiment and find what works best for you. Some factors to consider are:
Style of playing: Different styles make different demands. Are you an orchestral musician? A soloist? A bluegrass fiddler? Play violin in a band? All of these are going to require different types of sound and therefore different types of strings.
Price Range: While it might not the same financial commitment as cello strings, high level violin strings can be pricey. It's worth getting advice from your peers or talking to a luthier to find out what type of string would work best for your genre or instrument before making a purchase.
That infamous open E-string whistle: I'm sure many of you are hearing it as you read this. Whistling happens when the string vibrates in a twisting (torsional) motion instead of side to side. This can be caused by many different things, but essentially anything that impedes how the string vibrates can cause that sound. Some instruments are more susceptible to it than others, but most players have experienced this at least once in their lives. There are a few things that can fix this:
Make sure that your left hand is not touching the string at all.
Keep your bow closer to the bridge when you're playing open E.
Use a wound E string.
Have a luthier check your setup. There could be something about it that is exacerbating the problem.
Many violinists swear by the Kaplan Solutions Non-Whistling E string or the Pirastro No. 1 E string.
A note on E strings–many violinists will buy one set of strings for the bottom 3 strings and a separate E string, or a whole set of  one brand of strings for the instrument (a generalization, but a preference we've noticed). Here is a list of preferred violin strings: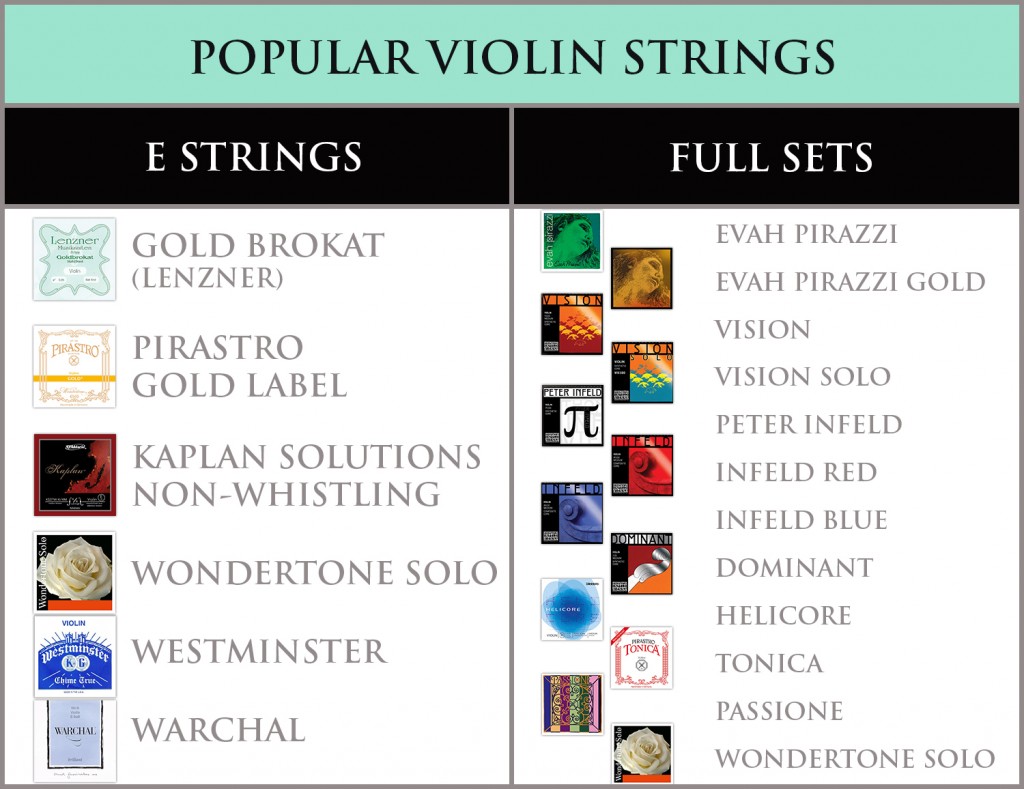 Check out our complete listing of violin strings here.
As always, feel free to call or stop by our Newton store for more recommendations!
Don't miss a post: subscribe to our blog!
Copyright © 2016 · All Rights Reserved · Silvija Kristapsons