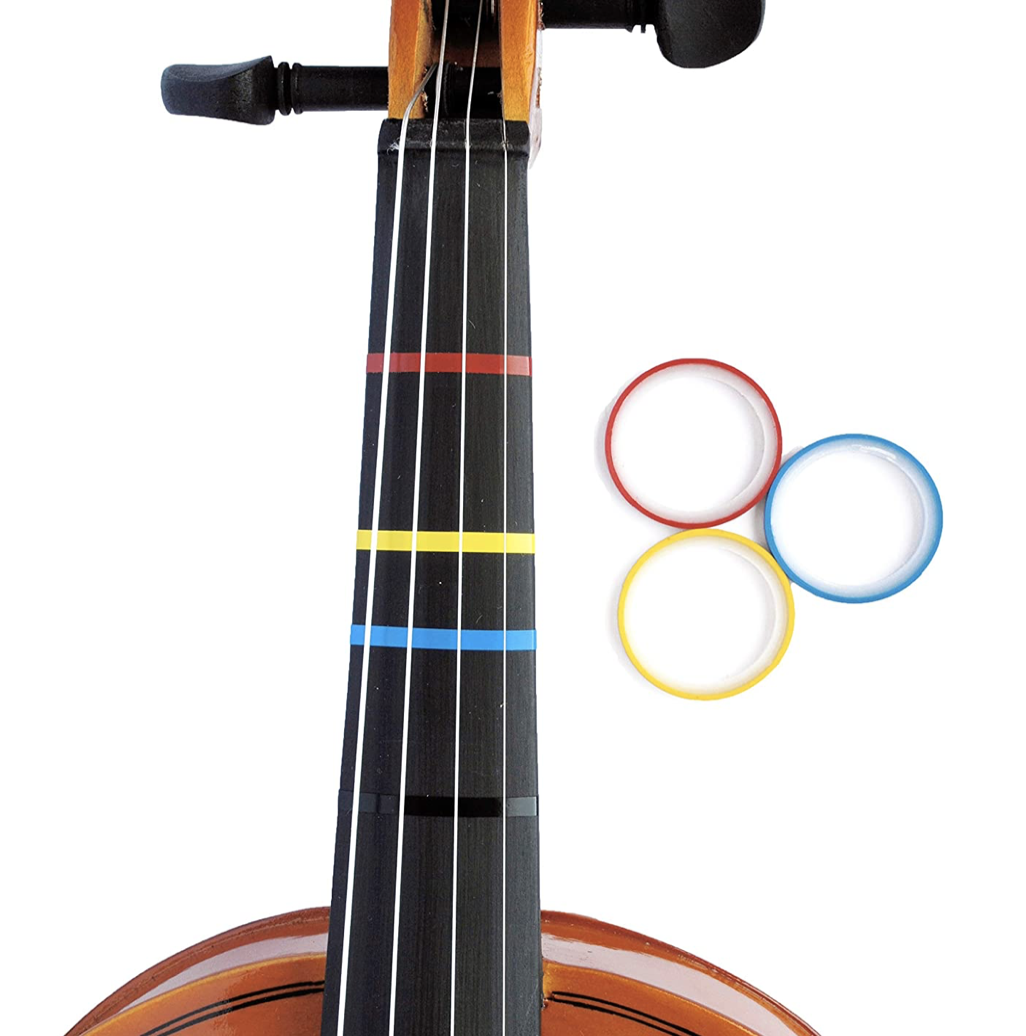 Violin can be a tricky instrument to learn, especially for beginners. As a result, plenty of learning devices have been developed to improve the student learning experience. Finger tapes are one such tool. They are designed to help teachers mark out note placements for their students. Finger tapes are usually colored dots or strips that can be applied to the fingerboard to indicate different notes.
Most beginning students will rely on finger tapes to learn the pitches and their corresponding positions, but there comes a time when a teacher must remove the tapes to test their students' learning progress. The teacher must determine when to remove finger tapes to promote the best learning outcome in their student. There are a few signs that indicate the student is ready to play without finger tapes.
Every student is different
Different teachers have different philosophies about when to remove finger tapes, but the general consensus is that the tapes may come off once a student can play without looking at the fingerboard. Once a violinist can identify the notes by ear alone, they no longer need the aid of finger tapes. Some teachers also recommend removing certain tapes once the student can switch between the first and third position confidently.
While considering whether or not it's time to remove your student's finger tapes, consider the other ways in which beginner violinists benefit from them. These gadgets also help students by freeing up mental space, so they can focus on learning other aspects of technique such as the use of the bow or the names of notes and strings. If your student is still mastering other aspects of their violin technique, it might help their progress to leave the finger tapes in place.
How to remove finger tapes from a violin
When you are ready to take the finger tapes off, ensure you do so the right way to prevent damage to your instrument. Most people recommend using alcohol to anyone wondering how to remove finger tapes, but if you choose to do so make sure you stay away from the varnish of the violin. Alcohol and other solvents can immediately damage the finish of your instrument, so use them sparingly and only on the fingerboards themselves. Certain types of tape are easier to apply and remove; they come in strips that easily lift off the instrument.
You can browse the Johnson String Instrument website to buy fingerboard tape online for yourself or your students. Consider looking at our catalog as well to see what string instruments and accessories we have available for purchase or rental.
---
Copyright © 2022 · All Rights Reserved